In today's world, we increasingly rely on technology, trusting them with the most valuable and important. Your cell phone, mobile phone, or computer is a treasure trove of information useful to hackers. Cell phones and computers often contain your bank account details, social security numbers, and a bunch of other personal information. It is for this information that modern thieves are hunting.
Online crime is increasing in proportion to the advancement of technology. The more smart items you use, the easier it is to get all your data. Trust us, your personal data is worth a lot, so it's worth taking care of your privacy.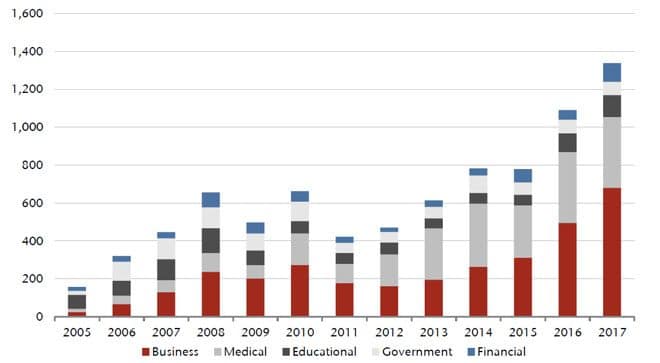 In addition to such obvious things as bank account details and passwords from accounts on social networks, your device can broadcast your GPS location and literally eavesdrop. This type of information or data theft is used most often by various corporations.
You probably know that police law enforcement forensic investigators can block cell signals, GPS, and Wi-Fi. But did you know that for this, they use the so-called Faraday Bags? It is a high-tech device that will keep your data safe.
You can buy a military-grade Faraday bag in almost all online stores and in military hardware stores. This device is quite inexpensive. You will have to pay much less for it than you could give to scammers who steal your data. Well, and more good news, the Faraday case is straightforward to use. It is much more convenient than a steel safe. By the way, many high-quality safes perfectly block cell signals from cell phones and other electronic devices.
In our today's article, we'll tell you all about Faraday bags, where to buy Faraday bags, how to choose the best Faraday bag, and even provide a list of the best options available to buy today. We hope the faraday case helps you protect your personal data and maintain your privacy.
History Of The Faraday Bag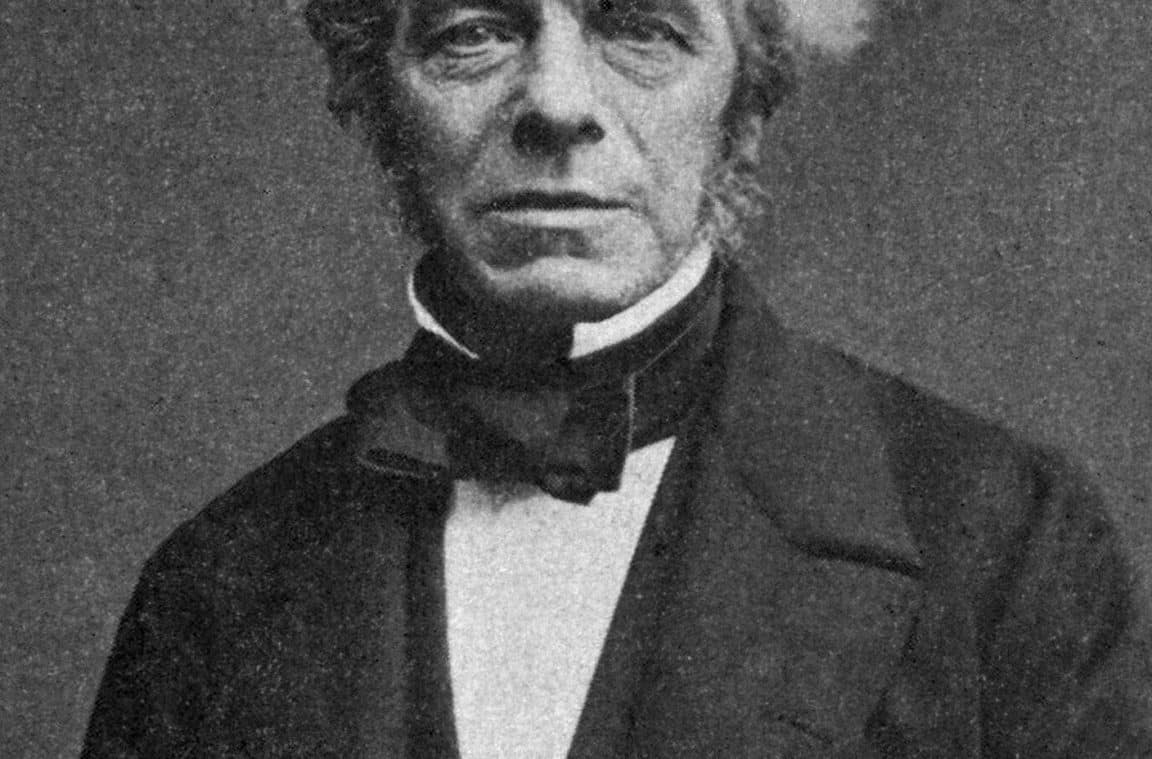 Most likely, from the name, you have already guessed that the Faraday bag, or rather the Faraday cage, was invented by Michael Faraday.
The shield was designed to block electromagnetic fields, radiofrequency, intelligence agencies, GPS units. The cages were literally wrapped in metal, which prevented the spread of electric current. But I don't think that it was a cage. Originally a faraday shield was a room. And in the room, metal sheets were already installed to cut off the electricity. The Faraday shield appeared in the second half of the 19th century and was a revolutionary discovery.
The principle of operation of the faraday bag is that the metal intercepts the current or electrical signal cutoff and distributes it over the entire surface. This prevents any radio signals from passing through. This means that the Faraday bag can serve as an excellent protector for your personal data.
As you can imagine, we still use this invention today, but in a slightly modified form. What used to be a Faraday room or cage has now become a Faraday bag – a compact and useful device.
Why Buy a Faraday Bag?
Below we will detail all the reasons for buying a faraday bag.
Key Fobs Relay Hackers And Custody Corruption
If you have a car, then you know how convenient it is to start the car through special car keys fobs. Such electronic devices, electronic toll collection transponders, greatly facilitate the process of unlocking doors and starting the engine.
Unfortunately, it becomes easier to get into the car not only for you but also for robbers and hackers. The point is that hackers can amplify the signal of your key fobs and get into your car from a distance. And if robbers get into your car, they can
steal not only all the contents (including documents) but also the car itself.
If you use a Faraday Bag, you do not have to worry about someone intercepting the signal of your car key fob. And in order for you to take advantage of all the delights of using a remote key, you just need to get the key fob out of the faraday bag.
Block Digital Pick Pocket
We have already mentioned that with the development of modern technologies and electronic devices, these technologies are also developing and go to outwit. To keep your precious personal data to yourself, you should think about the security of the radio signals that come from your cell phone or computer. Can hackers intercept your cell phone, mobile phone, RFID signals, or computer wireless signals and get your hands on your data? If you're not 100% sure your data is safe, you'd better buy yourself a pair of Faraday bags.
Police around the world use a military-grade faraday bag to protect criminals 'evidence and data, as well as citizens' confidential information. The fact is that the police cannot leave their data unattended because this can threaten complete chaos and devastation. Therefore, the police protect their computers and others with faraday bags. Thus, all data is under reliable shielding.
You can buy yourself a faraday case of various options. It can be a military-grade faraday case in the form of a cover for smartphones and cell phones of different models. It can be a faraday case for a computer and laptop, or it can be a miniature faraday case for your wallet. Don't forget that hackers can steal your credit card information too. You can also buy large disklabels Faraday bags to fit all your items at once. Then you definitely will not need to worry about the security of your personal data.
EMP Shielding
If you have any experience in survival, you know how dangerous an electromagnetic pulse attack is. These destructive impulses can damage your electronic devices, too, incapacitating them. But the Faraday cages can protect you from this scourge too. For complete safety when attacking with electromagnetic pulses, we recommend that you first put all your devices in Faraday bags and then put the devices in bags in a faraday cage, bunker, or safe. This will give you double shielding.
What To Look For When Choosing Disklabs Faraday Bag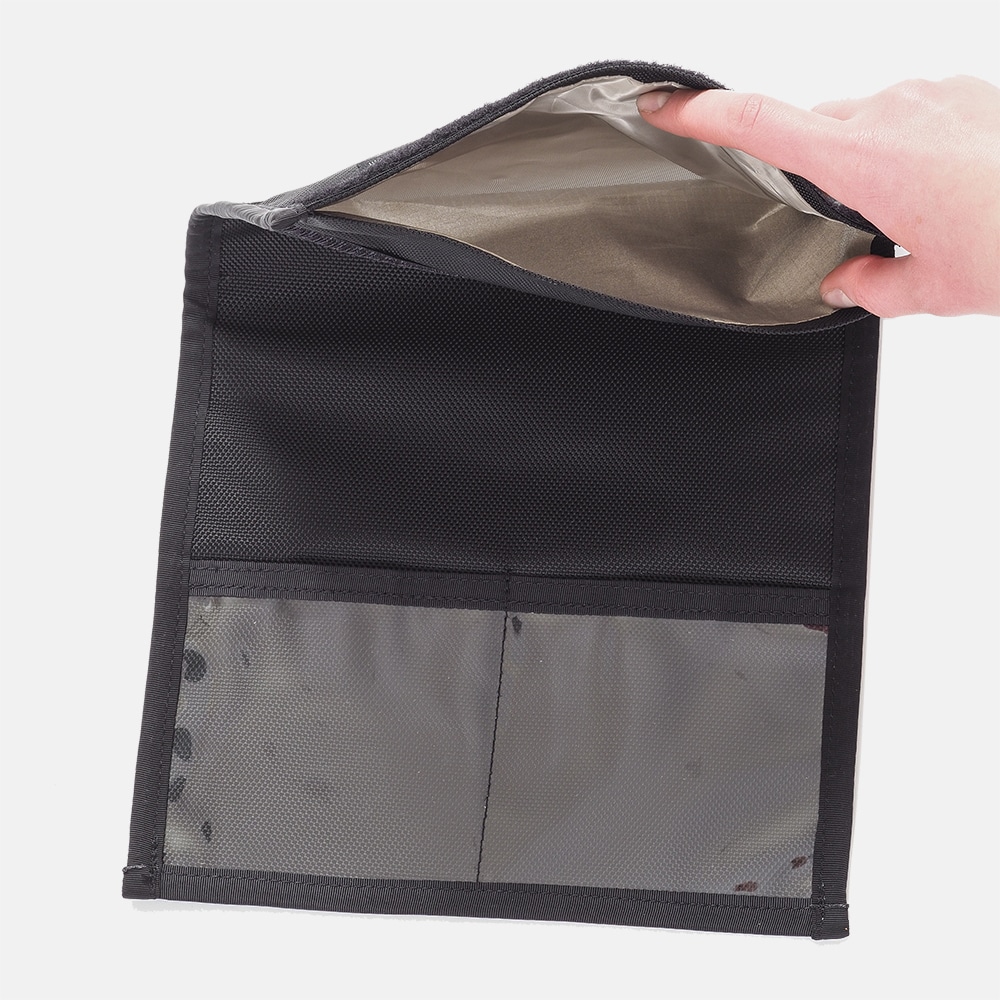 Below we will look at the main features that you need to pay attention to when choosing a faraday bag. But it's worth noting that it is almost impossible to buy bad anti-tracking faraday bags since it is a straightforward (but useful) device. So you definitely won't go wrong with the choice. Of course, don't forget about the quality of your computers, so pay attention to the highlights.
Bag With Double-Roll Closure System
It is more convenient to use a Faraday case with a single flap closure system, as the simple design makes it easier to use the Faraday bag. The closing system with two valves, in turn, provides double security. The closing system should also not allow electromagnetic pulses to pass through itself. Otherwise, there will be no point in the Faraday bag.
When buying a Faraday bag, you should pay attention to the closure system. Roughly speaking, there are two most common options: a one-valve closing system and a two-valve closing system.
Faraday Material
In general, any military-grade faraday shielding must be made of a material that contains metal. The quality of the metal, namely its electrical conductivity, affects the cost of the device and the quality of the device. The cheaper versions of anti-tracking faraday bags use nickel. But nickel has inferior electrical conductivity, so there is no point in such bags.
When shopping for faraday bags, you should also pay attention to the material itself, namely the type of metal that is used in the manufacture of faraday bags.
It is best to choose a bag that uses silver or copper. Yes, these bags are much more expensive, but they really work and protect your cell phones or mobile phones, tablets, GPS navigators, and other devices.
Bag Durability
Do not forget about durability. Of course, the Faraday bag is not the most expensive device. But embroiderers on a budget know that reliability is a vital feature of any device.
If you have a durable device, you don't have to buy a replacement. And if you have a reliable device, it will not let you down at the most crucial moment.
Easy To Carry
Make sure the bag is the right size for you and meets all your needs. You probably know that there are Faraday bags in different sizes. There are Faraday bags for computers, for TVs, for cell phones or mobile phones and tablets, for bank credit cards and car keys.
You can choose a bag for each device or buy one more Faraday bag to fit all devices in it.
Bag With Dual Paired Seam Construction
This multi-layer system provides maximum shielding against electromagnetic waves and covers all types of radiofrequency. We recommend that you read the contents of your faraday bag carefully before purchasing to make sure you are purchasing quality items.
This system is called dual paired seam construction because it has two layers of aluminum, but in fact, the Faraday bag has five layers. The five-layer Faraday bag is one of the most reliable options. The first layer is plastic, and then there is aluminum, polyester, again aluminum, and again polyester.
Multi-Compartmental Bag
If you are planning to protect your mobile phones, tablets, GPS navigators, and other devices, then you need a roomy bag. But the roomy faraday bags are different. You can choose a bag like a bag in which you simply dump all your devices. And it will help you protect yourself from RFID signals and wireless signals.
But it is better to choose a Faraday bag with compartments for each device. So you will always know that everything is in its place, the wires will not get tangled, and the equipment will not be damaged.
Best Faraday Bag Options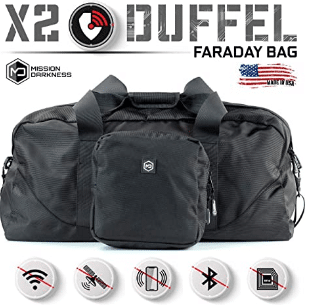 We compared different models of faraday bags and highlighted the best options that you can buy today. Below you will find a list of the 6 best faraday bags.
Blackout Faraday Shield Privacy Bag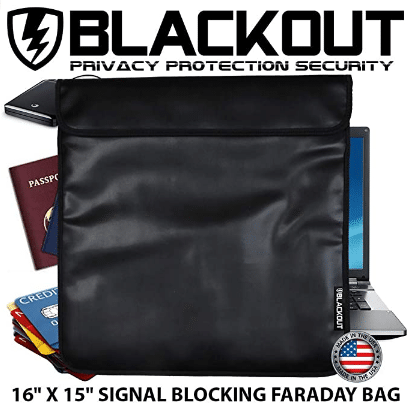 The faraday bag is water-resistant as it is made of durable artificial leather. This means that your devices will have not only high shielding against signals but also high shielding against water.
This faraday bag is designed for laptops and large tablets, but you can use it for any device that will fit in it. You can fit a phone, tablets, GPS devices, and so many other stuff in that bag.
Faraday Defense Faraday Cage Kit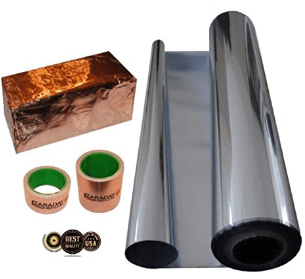 If the price of anti-tracking faraday bags seems too high for you, you can always buy a faraday box-making kit. You just get all the outer materials and usage dimensions you need to make as many water-resistant protective cases for your mobile phones, tablets, and other devices as you need.
Silent Pocket Nylon Dry Bag Faraday Bag

A bag of this size will fit all your devices, including tablets, phones, credit cards, and more.
It is worth noting that this bag was originally conceived as a bag for protecting equipment from water. But because of that, the creators of the bag decided to make this item as useful as possible, and they used Faraday technology.
Blackout Faraday Shield Faraday Bags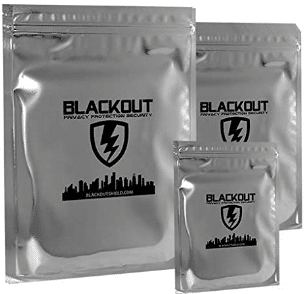 No one can tell you exactly when you need shielding from radio frequency, RFID signals, and other signals. Therefore, it is better to always have several such compact faraday bags with you, which look more like metal cases for phones, tablets, and other devices.
Mission Darkness Faraday Duffel Bag
This faraday bag is convenient because buying one bag, and you get two at once. One of them is designed for storing large devices such as tablets and computers, and the second for smaller devices such as phones and car keys. It has durable nylon outer materials for maximum signal cutoff.
Mission Darkness Mobile Phone Bag

The bag is good at blocking RFID signals, radio signals, radio frequencies, GPS units, digital forensics, and saving you from tracking and intelligence agencies.
This mobile phone bag was originally designed for a mobile phone in size, but it can also hold small tablets and other devices, including a GPS navigator. The phone shield faraday bag is made of water-resistant material, which provides additional protection for your devices. The design of this bag is quite simple, so it will suit the lovers of minimalism.
Bottom Line
To summarize, the Faraday bag is an indispensable device that will help you hide from tracking, help protect yourself from information thieves, and generally protect your devices, phones, and tablets. It is quite difficult to choose one single best faraday bag and when choosing, you should first of all focus on your needs. Many faraday bags can protect your device from water as well as RFID signals and radiofrequency. The security of your information is one of the keys to successful survival. Living in any modern country and watching how quickly and rapidly everything in life becomes automated, we transfer almost all of our life to digital media. And to keep this data safe, you can simply buy a faraday bag. When choosing a bag, pay attention not only to the design but also to the external and internal materials. The bag must be made using aluminum so that it has a high electrical conductivity. But remember about the design, choose a bag of a pleasant color for you.
FAQs
We've found answers to the most frequently asked questions about faraday bags, so you don't have to do it yourself. Below you will find expanded and detailed answers to questions about faraday bags.
Do Faraday Bags Really Work?
Yes, a faraday case can really keep your devices safe, and therefore yours too. The fact is that the Faraday case is a rather old invention and quite simple. There is no magic here, only physics. The Faraday case uses metal alloys that block signals. This means that everything passes only through the surface of the bag, but no further. Faraday bags are proven to be effective.
What does a Faraday bag do?
The Faraday case acts as a blocker of electromagnetic signals. In the modern world, electronic devices such as phones almost constantly emit certain signals. This means that the location of your device can almost always be tracked. That is, your location is also easy to calculate. And because of electronic grease, modern scammers can steal your personal data. Your phone has all the information that corporations can only dream of. Faraday case blocks all signals. This means that the faraday case protects against surveillance and Internet thieves.
Why do Faraday bags stop working?
If your faraday case stops working, it is most likely torn or damaged. If the surface of the case is damaged, signals begin to pass through the protection. This means that the security of your data is at risk. To restore the security of your data, try patching the problem area with foil. Of course, the foil does not provide 100% signal blocking. But this is better than having completely inoperative protection against Internet scammers.
Do Faraday bags work for car keys?
Yes, this protection system works for car keys too. If you are the lucky owner of a car that can be started or opened remotely, then know that it is very unsafe. Thieves can amplify the signal of your special key fob and take control of your vehicle. First, if they can open the car, they can steal it. And this violates the safety of civilians. Well, don't forget about the contents of the car. Most likely, your documents and other equally valuable things are stored there. In order not to lose all this, you can use a special Faraday pocket bag. It protects your key fob for car remote control. You can also use it for your credit cards.