Camping essentials is what you should learn about before you go camping. Those who adore hiking and camping should be aware of the possible dangers a mere camping trip can entail. You can never know what you might need, so it is better to be prepared for any emergency that might occur, let alone the essentials of camping. So, before you embark on your next trip to the wilderness, learn what you should have with you, like a tent, a lantern, a portable stove? Or do you rely on your fishing skill as a means of survival? Read our article and learn about the contents of a proper first-aid kit, camping clothes to wear, and socks to take with you on a trip. You will find out how to pick a sleeping bag and dig deep into the essence of backpacking for a safe camping trip.
If you want to have a safe camping trip, you should remember to pack these camping essentials.
One day I was personally distraught when I forgot to get equipment for my camping trip during just a weekend. Our family headed towards the wilderness about 3 hours away from home for hiking when my spouse asked me an innocent but surprising question 'By the way, didn't you forget about sleeping bags?' And I suddenly realized that I just had not packed it. It was like a coup de foudre because I quite often go on minimalist camping trips.
So, we should take out a few blankets and tried to manage it, but all that I should tell you: it was not a pleasant camping experience at all. Re-thinking the reasons for my failure as an expert in survival recreational weekends, and I tended to write a list of camping gear items that everyone should take in every expedition into the wild. But let me note that my list is not fit only for someone new to camping because even the experienced ones may make mistakes like myself. You may be very trustful about your memory or suggest your companion's ability to know precisely how to manage the whole camping trip and don't miss a thing. Still, human beings are imperfect when returning to their roots from simple town life with many facilities. My list is not limited to only a few essential things. It had included enough to feel yourself at ease, even in the middle of the forest.
In this article, I'll give you the ultimate list of camping gear I make sure to bring with me on a campsite:
Water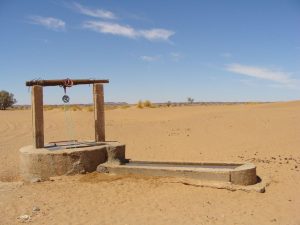 Every wilderness camper should ask himself about the water: is there any pond or other clean water source to drink in the place that he plans to visit? You need to know all about the nearby water before you set on a trip anyway. It may cost you not only pleasure but life itself. Another plan should be used for a well-watered place and another for a sandy desert. But if your destination has many sources for drinking, you should bring a container for water, a water bottle, or a small pan. It is necessary for cooking, cleaning, and keeping the fire.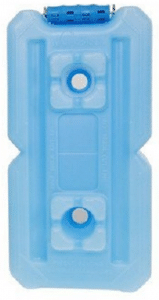 I may suggest that these water containers will be the best choice for you. Each brick contains 3,5 gallons of water. It is portable and easy, and what should be mentioned first – hard to destroy.
Since people can survive without water for nearly 3 days, make sure water is on your camping checklist. At least bring a water bottle.
Tent or Something to Keep you in Safety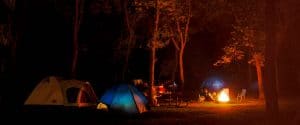 Everybody, even a green Boy Scout, knows that shelter is the core gear in every trip, but please, let me tell you why I am still in need of mentioning it. You may use your travel van as a shelter for sleep or be sure of its ability to protect you, but I still ask you never to check that you have it with you more than once. You may choose what type is fit for your trip: would it be a survival tent or just any kind of shelter against the cold weather, maybe, you will be satisfied with a bare canvas tent. There are no many people who prefer to sleep on the cold earth looking at the starry sky, but you may look at it as an option.
If you want to limit your trip to just one night, you may be well-pleased with a borrowed one, but if you consider camping as a permanent hobby, you should buy your shelter to be sure in any possible cases of weather and other circumstances. You can even bring a quality hammock or a sleeping bag if you don't mind being limited protected. Another possible resolution of the problem is a survival hammock tent. I also advise you to bring a sleeping pad since the campsite is not always bedded with the firmest pine needles and leaves. This way, your back will thank you later for bringing a few sleeping pads.
As I previously said, though, you may be so self-absorbed as myself preparing for a fun time in nature that you even forget about these items at all. Don't panic whatsoever if you prepare an emergency survival blanket or a bivy sack.
If you would be in trouble, there is a more useful device than The Tact Bivvy. It can not only serve as an emergency shelter and save your life from environmental troubles, and it will, for sure, come in handy in times of a road accident. It is as small as a toilet paper roll and could be easily kept in the glove compartment.
First Aid Kit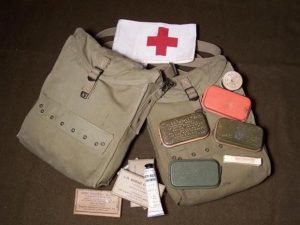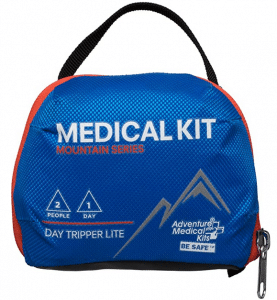 Yes, all the survivalists plan to live a healthy life without using amounts of drugs. Still, I should prevent you from not taking items like gauze, band-aids, hand sanitizer, and other healing tools or minimizing the possible pain, or simply — first aid kit. You may collect the useful survival kit by yourself, just visiting the local store and buying some medical products, or get the full medical kit for an amount of money. It is a no brainer to bring along antiallergic pills if you have an allergy to anything, e.g., peanut butter. Please, don't even try to explore the new horizons without medical aid on your camping gear checklist.
Sleeping Bag / Blankets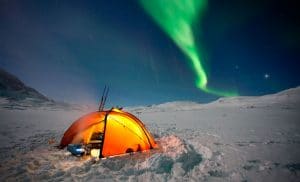 It's obvious to say that in a tent, sleeping bags and blankets go together like peanut butter with jelly. Because all we know that there is not only rain, storm, or another possible pouring of water from the changing skies that could ruin your camping experience, but you may also catch a cold if the weather had been changed just over a night. You should be glad to sleep in this comfortable bag model lying under your protective tent on sleeping pads without hasty attempts to make it from any pieces of underwear. Alas, but your sleeping bag has its limits, too, but only during the hot nights. Please, be sure to buy a good sleeping bag at any price without risky business dealing with a low-budget variant. Even if you go car camping, make sure to add tents to your camping essentials checklist.
Survival Knife
A pocket knife is the first and the innermost gear in every survivalist kit. If you want to be at ease in the face of nature, don't forget that the pocket survival knife is what you need in your visit to the woods. You should trust your survival knife — it should pierce, slice, and do chopping without the risk of break into pieces. Even though pocket knives cannot cut the rope well, they are suitable for gibbing and cutting the fish for dinner or do another non-demanding job. Tough, keep in mind that where the knife is, there should also be a first aid kit and a needle and a thread to mend the tent when necessary. Have a look at a neck knife, which is a great and convenient tool.
Rainproof Clothes

Having a good tent when it seems to be dripping is for sure a good idea, but a better one would be to add rainproof clothes to your camping essentials. I don't think your coat is right for a camping trip because only special clothing that has protection from rain and other water, weights light, and never let you be soaked underneath is your best help during the cold and humid expedition. It's necessary to be prepared for all and foremost, for the nearly unexpecting climate situations. The proper clothes should include such elements as zippers in the armpits, hoods, and mesh pockets. You should feel easy to move and dry whatever it may rain or not. Make sure to check the weather forecast beforehand when you are off to your campsite.
Camping Chairs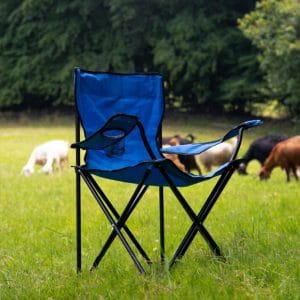 Camping chairs might not be the thing that you add to your camping essentials list, but I firmly advise you not to sit on the ground during all the time of your trip. It may cause suffering to your buttocks and back, and, maybe, you should look at camp chairs without prejudice. Some of them may weigh heavy and be uncomfortable to handle, but if you find a vehicle for the more light-weighted of them, your trip would be quite enjoyable. And if you go car camping with the family into the great outdoors, then camping chairs will come in handy 100%.
Firewood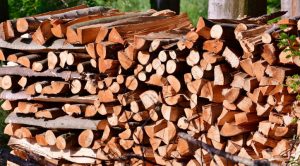 Some people may suggest that firewood should be listed first in the camping essentials list, but you may understand that I would try to say if you think twice. You might want to go camping in such a remote area from your starting point, so you would be obliged to buy firewood near the place of your trip, or you will need to find it near the campsite. Some state laws strongly forbid the transportation of wood from another state. Anyway, you should be informed of local laws and prepared to buy wood for your campfire nearby. Because all we know that camping doesn't work without a fun campfire and its subtle, mysterious atmosphere.
Insect Repellent
Many such things could easily destroy your love for nature, especially when it comes to bugs. Camping and insects go along, so make sure you know how to treat their bites and how to get rid of them altogether. The experienced travelers know that the best repellent is DEET. You know, this chemical is not very pleasant, so I think you should use it scarcely on your skin. But without the help of this substance, you may be a nice target for little flying vampires. So, when you go camping, buy repellent.
Air-Tight Containers
If you are planning a long journey, you should remember about the food. Your meal may be very delicious, not only for you only, and the smell of it may attract the attention of wild visitors. Sometimes, it may be bees or curios raccoons, but the bears may like to join your dinner, too. Hence, you might want a bear-resistant food canister. I want to note that the forests are their homes, and if you don't want to meet the landlords of the place of your trip, you should hide your human meal in containers to be polite with the inhabitants and be safe, too.
Sunscreen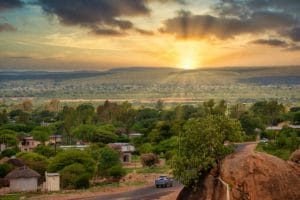 Many should ask about this measure, but some campers like to spend all their time outdoors. If you want to follow their example, you should know about sunburns and how to prevent it. And many of these skin problems could have happened to you even in a cloudy time. So, be sure to add to your camping essentials SPF-protecting products in a sufficient amount, and if your trip is near water, you should choose the waterproof sunscreen.

Sleeping Pad /Air Mattress
If you don't want to wake up with hurtful back after a long night on the cold and firm ground, you should bring a sleeping pad for your camping, too. Some people cannot sleep without a pillow, and if you are glad to be one of the fans of a comfortable dream with neck support, you can add it.
Survival Tools/Gears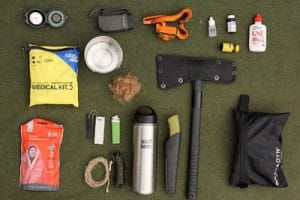 Nobody wants to meet the fatal situation during the complete wilderness, but thousands of people worldwide were not so lucky as they seem to be. Without mentioning all cases and situations of risk, I want to recollect in your memory these camping items, which I decided to include in this article:
Compass,
Map,
Paracord,
Special Survival Shovel
Signal Rescue Mirror
Bear spray
Cooler
Yes, it is the most underestimated part of all my camping essentials list, but you remember that cooler may save your meal from insects and animals and your stomach from food poisoning, too. A high-performed cooler keeps your food fresh after three or more days after it has been opened. But cooler is a very nice element not because of their food-protecting abilities – what should be more pleasant to all humans, who likes to drink cool beer sitting near the campfire? But remember just one detail: each cooler is disabled without ice.
Campside Lantern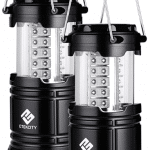 It's another tool for the abovementioned items, and I mean one of the underrated camping essentials, a LED Lantern. You may be surprised, but it has so many functions, from leading your way to your tent to finding your food in complete darkness. You may also want to have a night card game with its helping light. And I am proud to present to you the complect of bright lanterns, that seems not to harm your budget.
And I will tell you once more: a tent and a first aid kit is a must-have when you go camping, whether it is camping just on your two feet or a car camping.
Toilet and the hygiene tools
Even in the complete wild sites may have restrooms with toilets and hygiene paper, but may campgrounds are not so cultured in such manners. If you may suggest that your camping would be remote from any signs of civilization, you should find and buy a portable toilet for campers. Anyway, you need a good amount of toilet paper, belief in the experience of many unlucky lovers of nature. If you used to, you should also bring a toothbrush with paste, shampoo, or soap – it would never be bad to feel healthy and clean during your camping experience.
Fire Starter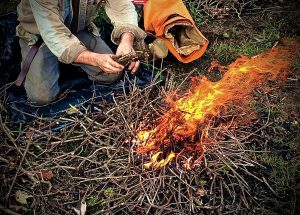 Tents and water bottles will help keep you alive in a survival situation nut nothing could be done with no fire. Some people like to start a fire traditionally, with sticks, e.g., the bow-drill method.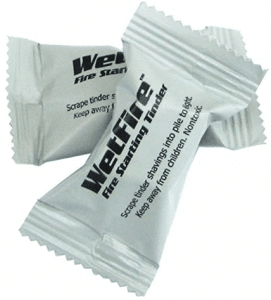 But there are many other ways to get the fire started – if it is your first time camping, you may bring good WetFire Tinder Cubs with you, an easy to use fire starter, and enjoy your roasted snack on a cast iron. Remember to start the fire a bit afar from your campsite and tents. You do not want to turn your camping into a fire-putting-out experience when a first aid kit enters the arena.
18. Thick Socks
Why do people always forget about them when they go camping? You should know that at any time, your feet must be dry and feel well-protected. I recommend you thin ankle socks that can stand against ticks and mosquitoes. Please change your socks every day, so bring the pairs of socks in number similar to the number of your trip days. As for me, I prefer Smartwool socks.
Cutlery
Under this title, I mean cups, telescopic forks, cutting board, cast iron, and other sufficient things to help you get along well with your campfire dinner. Just collect them and remember that marshmallows and hot dogs are best when you use telescopic forks. Any cutlery should go along with a picnic table and chairs for the family, and you can arrange it nicely on a campsite among the tents.
Hatchet or Axe
Your camping essentials checklist should also contain a unique survival hatchet in splitting a ton of firewood with exceeding lightness. Maybe, it's just one thing in the universe that cannot be easily made by a survival knife, closer to perfect in all other choices. If there were no law restrictions in your camping area when you decided to unfold tents, the survival axe could be useful in chopping the trees. So, you know now that it's one of the camping essentials.
Camping Stove
If you do not know which way you may get a campfire, you need to pack a stove. Some day you may find an excellent ground to be, prepare all useful elements to get a good fire to burn your meal, but suddenly discover that the law forbids you to do it. So, what an explorer can do with a dream of a roasted meal? Only to find a portable stove. I was so lucky to borrow Colman Classic Propane Stove from a nearby camper, but this possibility does not occur to all of us. You could prepare the stove, too, but if you want to get a winter camp – you should know about the tent stove.
You may also suggest that my camping checklist is too short and contains only the most useful camping essentials.
But I always keep in mind other non-essentials, but good and cozy ones, and add them to my camping gearbox. For me, the additional camping list also includes the following:
Dutch oven,
A pair of sandals,
Some new books,
Acoustic guitar,
Healthy snacks,
A frisbee,
Extra batteries.
Takeaway
As for an epilogue, I may say that camping is a wonderful experience for all participants, but only when always remembering camping essentials. Don't rush to packing, some of the experienced ones must say, but check twice or another time to be a prepared tourist, even if you already know about the main camping essentials. Camping trips never go as planned, but it is still an excellent idea to find any possible information about the campsite you want to choose and try to learn some camping hacks, figure out about electricity, restrooms or more to bring yourself a unique experience in the wild.
One of the essential camping tips is to leave no trace. Gather all the garbage you might have produced on a campsite, put out a fire and a camping stove, wash the dishes with a biodegradable soap under running water if possible. Double-check if the campsite is clean and neat.
FAQs
What food should I bring for 3 days camping?
You may be surprised, but the experts strongly advise you such products, as dehydrated meals, maybe, even meat ones. Other possible snacks are widely used by all travelers, for example, mixes of all sorts, nuts as one of the most energetically rich products, bars, and instant food, such as Cup Noodles. Dried fruits are good as dessert, and beef jerky could be with you as long as you pretend to rest in the wild. Anyway, all desserts require tea and coffee – you should bring some instant packs with you. If you want to be more creative during cooking, you need to think about the sandwich materials, ingredients for S'mores and even species to achieve the unique seasoning taste.
Camping must-haves?
As for the summary, I want you to remember the core principle of taking something with you. You should remember about 1) Something that keeps you from weather and insects, 2) Something to comfortably sleep or sit on, 3) Something cutting, 4) Something to make it hot, 5) Something in an emergency, 6) Three nature elements – water with you, fire-inducing elements with you, and wood and permission to do a stake with it in your mind before camping.
Must-have camping gear?
Don't call yourself paranoid if you don't forget about paracord, useful not only for alpinists only but in the cases of extreme danger from nature pollution to human or animal invasion. Survival whistles are now selling in a huge assortment, from simple ones to call your friends and family to waterproof versions with a compass in it. Survival MultiTools are a mix of stainless razors, knives, and corkscrews. So, your Survival Shovel may be a MultiTool, too, consisting of a weapon, bottle opener, and sometimes an emergency whistle. And all we know about the usage of Rescue Mirror — if you are lonely and abandoned in possible danger, you may use a special mirror with a strategically-placed hole in it to concentrate your ray signal to the address of deliverance – any aircraft that could rescue you without any possible equipage's mistakes of strange light effects or another optical illusion. It does not need to mention that the 'radio' from the list is a survival one working on solar batteries, powerful LED light, and various signals.
How to pack for camping in the great outdoors?
There is no one idea how to pack. You know that many objects need special vehicles to transport, but other things demand a huge sports bag. Every bag has five zones: the bottom one is for massive gears not need until camping itself, the core zone for much lighter gears, the top zone is for heavy but somehow the all-the-time-necessary object, accessory pockets are for simple things that you may need very often or should be remembered of in official cases, tool loops are for long details of some bulky ones. And remember to check the weather forecast before setting off for a (car) camping trip.
Tent camping must-haves?
But what can do an unpractised camp-curious person with a tent? How could this category of tourists manage this suit? It's not so hard as supposed to be. First of all, you should unpack your tent and find a flat piece of ground on a campsite. In the second step, stake down each corner of it. If it is not easy because of rocky ground, uses a mallet. Number three, your poles should be found out, assembled, maybe, with the help of a strong cord, they should ever glide to the loops of your future shelter or contain small clips to connect the base. So, do it and form the whole structure from each corner. Your surface should be geometrically right from every angle and strong enough to attach all elements in one. As for step four, you may add accessories from the standard kit as well – some of them protect you from rain, some do not allow mosquitoes to bite you, some can serve you as a keeper of necessities. Step five — enjoy your camping stay.