I am sure you will have read some survival books on wilderness survival. These books are a great source of knowledge and survival skills: you can find out about the most effective survival tools, how to give first aid, what food has longer shelf life, how to pack your bug-out bag. We have written the article to highlight the importance of such books for survivors in any scenarios. Read on and find out about the best examples available.
Humanity has been successfully using books to transmit information for many centuries. While you are reading you find yourself in a different place getting experience from people you would very likely never have met in real life. So, reading about life-saving is a perfect approach to get skills and knowledge which you can apply in real life.
If you need a good survival book selection for your evening reading or you need a guide, here is a list of great options for different situations.
TOP Best Survival Books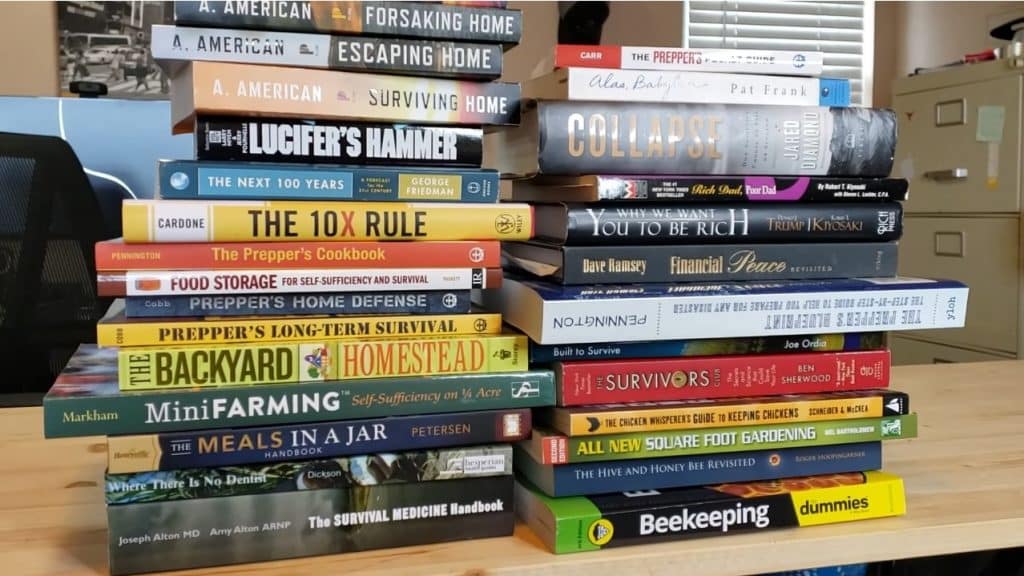 Even though fiction stories are not filled with dull facts and statistics, you still have a lot to learn from them. The novels where characters are fighting for lives aren't just entertainment readings, but useful survival tips that you can notice and implement in reality. Especially it relates to non-fiction literature about documentary stories.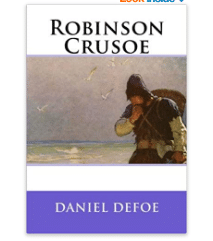 Luckily, they shortened the initial title of this survival book consisted of 18 words to just the name of the main character.
This story is quite old but it still is relevant to our world. So, if you get stuck on a desert island do not hesitate to use wilderness survival tips by Robinson Crusoe.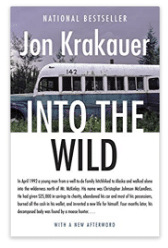 Have you ever thought about traveling alone? This story is about what happens when you want to leave your routine life and go to the wilderness on your own. There is not only beautiful romantic nature but also many difficulties of survival and cruelty of an indifferent environment that is always ready to kill you.
"Into The Wild" is a masterpiece itself but now it has a great movie adaptation. It has the same title and you can watch it if you are not a reader. However, we strongly recommend you to read through this survival book as well even if you have already watched the movie. Adventures of Chris McCandless are very edifying and it's an unusual way to get outdoor survival skills at the same time.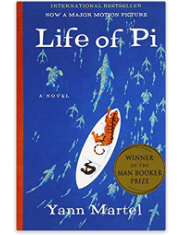 If you prefer something unusual, you will love "Life of Pi"! The story about a boy, tiger, monkey, and zebra drifting together in the open ocean – what could be weirder?
There is also a movie adaptation, so if you want to see a great story combined with an exciting plot and spiritual survival path, add this film to your list. But it would be better to read this survival book and buy it for your collection.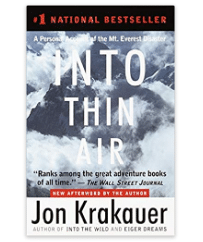 This novel is based on the real adventures of a group of mountaineers that took place in 1997. This is an emotional survival story of people who were caught in a dreadful winter storm descending from Everest. Reading Into Thin Air you learn survival techniques and relive the story full of personal conflicts and struggle within people fighting for life.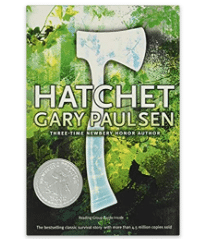 How to stay alive after an airplane crash having only a hatchet? Gary Paulson who is the author of Hatchet created an interesting story combined with helpful wilderness survival skills. This survival book will become your survival guide and you will find out lots of new info.
This list wouldn't be complete without one of the best survival books by Stephen King. The Stand is an urban survival story of people who outlived a biological catastrophe that killed most of the world's population. Humanity needs to build a new society in frames of chaos and lawlessness. And what is more important they heed to stay alive.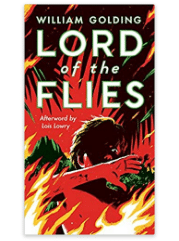 This is a terrible story of post-disaster survival that reveals savagery covered in each of us. Lord of the Flies tells about boys who want to stay alive on the uninhabited island on their own after an airplane crash. They need to learn basic survival skills such as making fire, hunting, and living together without adults.
Life-Saving Handbooks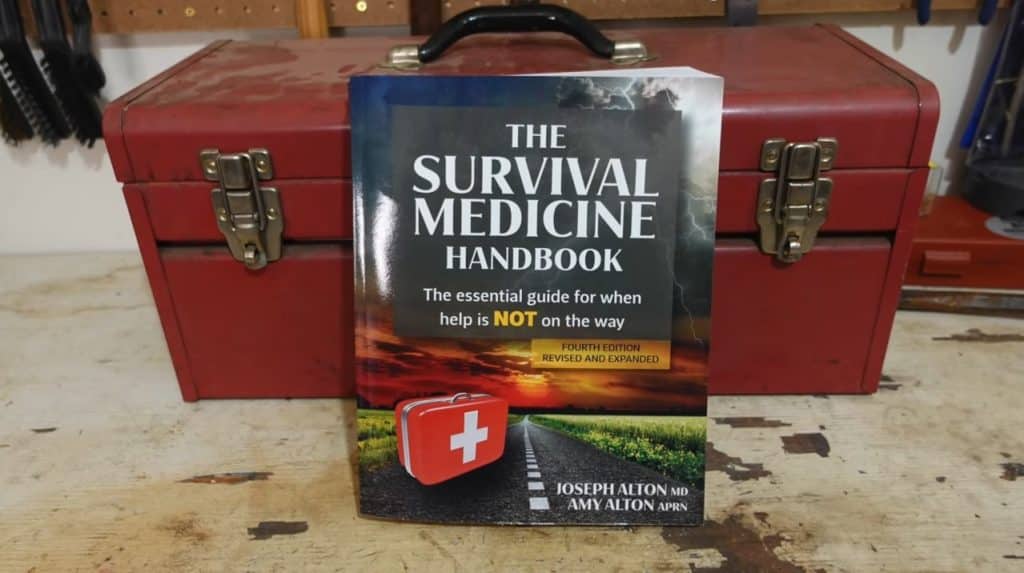 Nonetheless, to have practical skills you better read not only entertaining fiction but survival manuals as well. This section is full of survival books containing survival tricks and many useful tips and advice. However, it is not as fascinating as the previous one, so if you want something more interesting just skip this part.
Here are some useful emergency survival handbooks: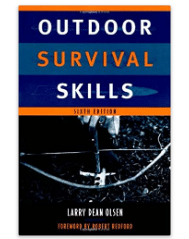 This is a great survival handbook to learn basic survival skills to stay alive in the woods. For this purpose, you need to deal with constructing shelters to hide from danders and poor weather, collecting edible plants to feed yourself, making fire and cutting tools to protect yourself, and so on. People like Outdoor Survival Skills and consider this book one of the most useful in modern life for the author's humorous approach and usefulness of the content.
SAS Survival Handbook by John Wiseman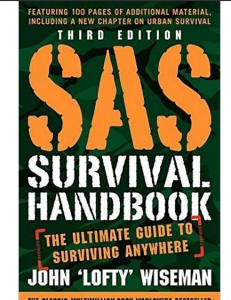 The SAS Survival Handbook is a must-have for every person, particularly for travelers and adventurers. With this manual, you will rescue in every emergency and geographic area because it covers almost all the possible disaster survival scenarios. This is the reason why a copy of the book has to be in your bug-out bag constantly.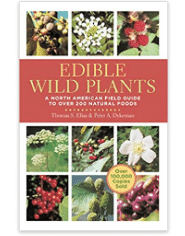 Remember what happened with the main character of Into the Wild? Escape similar dreadful death and always have this book in your perfect bug-out bag for trips. It includes everything concerning wild edibles. The book explains how to determine a poisonous plant from a safe one and prevent you from dangerous mistakes during a camping trip. So, you better get a copy before you will get in trouble. The Field Guide describes hundreds of plants and includes a lot of pictures.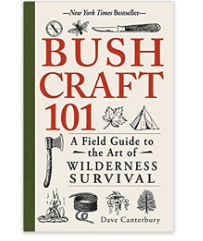 If you are already familiar with Bushcraft 101 take a chance to read the other works of the author. Advanced Bushcraft and The Bushcraft Field Guide will extend your life-saving knowledge and you will become a real expert.
Otherwise, Bushcraft 101 is one of the best practical survival books for wilderness survival. The author Dave Canterbury explains how to build the perfect bug-out bag for traveling, gives you survival techniques to fight with disaster strikes and threats, and much more.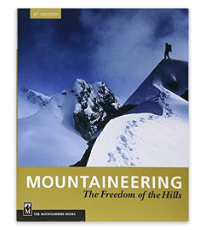 This book is about outdoor survival skills. In particular, it's a useful guide for mountaineers. If you are a climber and want to be prepared for every survival situation you should get this guide before going back to the mountains. Freedom of the Hills will be your guidebook on your way to the top.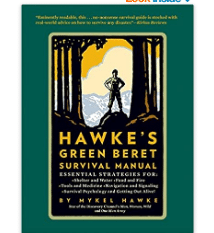 Have you ever dreamed to be a special agent? Green Beret's manual covers everything you need to survive in a wide variety of dangerous situations. In the book, you will find everything about the training of Green Berets and will be able to apply their methods in case of danger.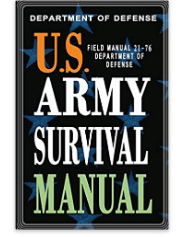 US Army training hard to overcome any life-threatening situations. The US Army Survival Manual is a perfect survival manual for you if you want to know how to be a navy seal, green beret, or representative of other special forces and get the same outdoor survival skills. The effectiveness of these techniques has been proven in the field and that is why you can trust the survival information given in this guide.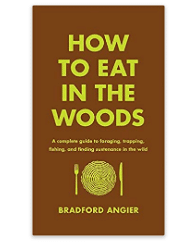 This is the best survival book that covers everything about wild food options including edible wild plants. How To Eat In The Woods will teach you to trap animals, fishing, and stay alive in the woods during hiking. At least not to starve to death. So, keep a copy of this survival manual in your perfect bug out bag.
Reasons To Buy Best Survival Books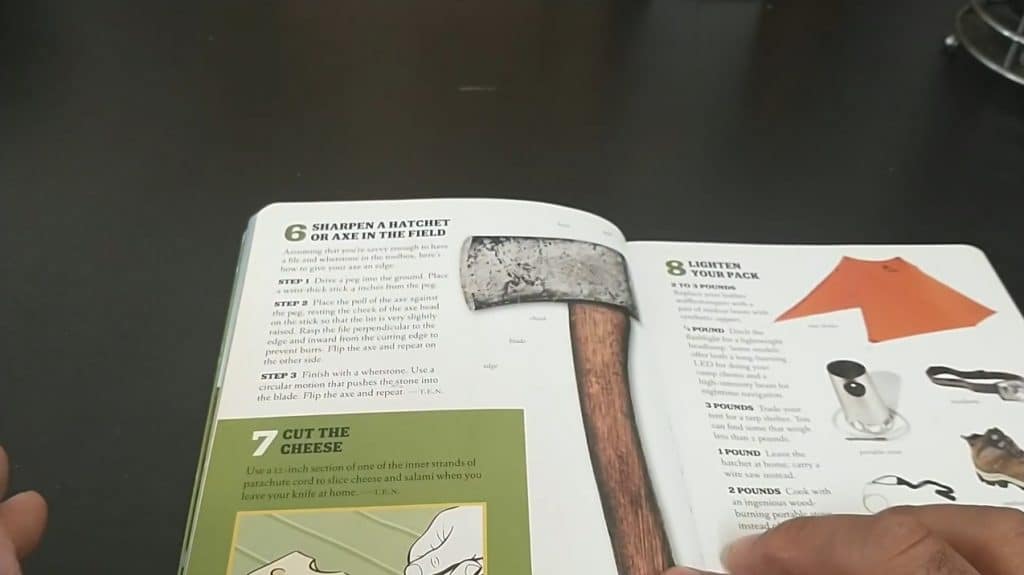 Having such books in your home library is not only an exciting way of escaping reality but also a great educational technique. If you always bear a mini survival guide in your bag you will be much more prepared for an emergency. During a camping trip, the right handbook can save your life, giving you knowledge about eatable plants, learn you how to light a fire, trap an animal, or construct shelters. Best survival books can be divided into 2 categories: handbook encyclopedias which include info about necessary survival skills and specified survival books (e.g. about edible wild plants and herbs).
However, what you can find in survival books is not only boring scientific facts but also incredible amusement. Being stuck somewhere far from civilization and other entertainment options, you understand how interesting and exciting these survival books can be. You will find even tedious scientific facts fascinating if no one bothers you.
Best Survival Books Summary
Thus, literature should be in your home library and be your outdoor survival handbook during hiking. Of course, you need to take cutting tools, a survival kit, weapons, shelter settings, survival food, and water cleaning mechanism as well. However one of the best survival books will help you to provide first aid, find food, and be your long-term survival guide. At least you can use survival books as combustion devices.
Besides, remember that the entertainment factor is important as well. Not as important as drinking water but it will calm you down and help you to escape reality for a while.
In a post-order economy, information from survival books will be priceless, so get as much knowledge from books as can. And what about the best survival books you find? One good piece of advice: read them as much as you can to increase your skills and keep at least one survival book in your survival kit.
Frequently Asked Questions – FAQ
Top 5 Important Survival Skills
You always should be prepared to make a fire somewhere in the forest. This skill is essential for every trip, so take a box of matches with you.
You need to have a perspective of getting food and clear water. Without both these things, it is impossible to live for too long.
Knowing how to build a shelter is also significant in dangerous situations.
Never forget to take a first aid kit. And be ready to provide a first medical help for yourself and for others.
You should have a couple of signaling actions to attract the attention of rescuers.
Best Survival Expert Names
Many experts can teach you how to outlive dangerous situations. The most famous are:
Clint Emerson – an ex-Navy seal;
Joseph Alton- the author of "The Survival Medicine Handbook";
John "Lofty" Wiseman – a former member of the SAS;
Creek Stewart – the host of SOS: How to Survive on The Weather Channel ;
Larry Dean Olsen and many others.
Wilderness Survival Novels
There is a wide range of such books and each of them is highly recommended for reading. "Robinson Crusoe" will encourage you to survive on the inhabitant island, "Lord of the Flies" will tell you more about human nature and reveal you some basic life-saving skills, "Hatchet", "The Life Of Pi",  and many others became classic survival novels a long time ago. That is why you need to read at least one of them in your life.
Best Survival Handbooks
You will not mistake if you choose one of the options from this review. Bushcraft 101 by Dave Canterbury,  Field Guide to North American Edible Wild Plants, SAS Survival Handbook – all of these handbooks not only will give you essential skills which will help you to survive but also will entertain you during Hiking. Having a long term survival guide such as a survival medicine handbook will be your additional benefit.