A solar lantern is a perfect item in your garden or patio: it will illuminate your lawn and porch, can be a great decoration for Christmas, and add a pinch of style to the landscape of your backyard. Solar-powered lanterns can also be great in terms of economy, and they are environmentally friendly. Read where to shop for the best fairy lights and solar lanterns in our article.
Light is one of the most important survival tools, both in the wild and in situations of the apocalypse. Aside from the obvious reasons why you might need a flashlight or candle, there are many others.
First, if you do not have a reliable power source, the period of time you can be active is significantly reduced. If in the summer you can comfortably exist without a flashlight for most of the day, then in winter, you will definitely need a light source. Of course, you can almost always make a fire and light some part of your camp, but fire will not help you light the path or your home, backyard, patio.
Light also greatly influences your state of mind and can make you feel safe and comfortable. Agree, if at night you wander through the forest, you will be much calmer if you can illuminate your path and at least some part of the space around you. Survivors are already in constant combat readiness and practically never rest because their lives are at stake. And it is much safer to live and survive when you have a reliable source of light such as a solar-powered lantern, EDC flashlight, tactical flashlight.
Even if you are not a survivalist and are not fond of night hikes, the solar-powered lantern mason jar lights can come in handy in your daily life. You can use it for night gardening and evening picnics on your patio. That makes them essential gear for camping and everyday life. The new generation of solar lanterns will help you to make your camping comfortable and safe, so you always have a light with you that you can recharge or even use to recharge other devices.
In our review, you will find everything you need to know on the difference between modern and old lanterns, choose the best outdoor space solar-powered LED lanterns, and a list of lanterns currently in stock.
TOP Best Solar Powered Lanterns You Can Buy Right Now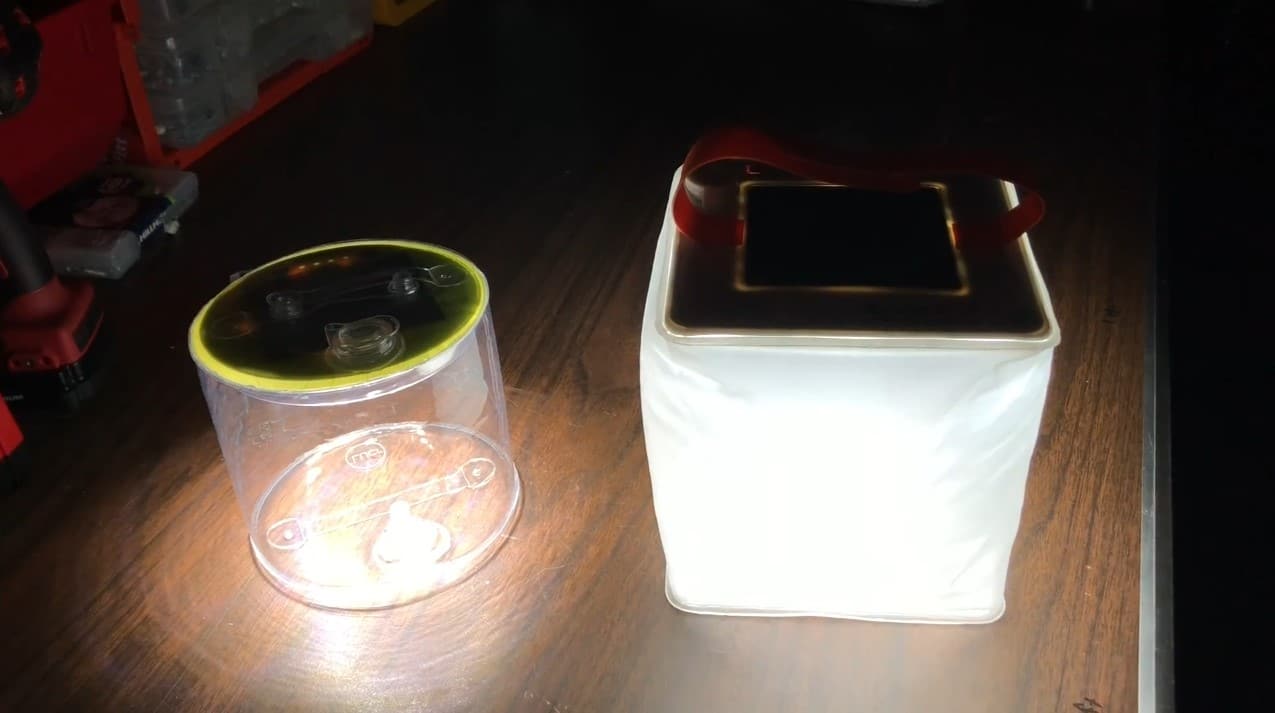 Choosing solar LED lights can seem like a daunting task. The choice of modern solar lanterns is almost endless, it is rather difficult to choose something worthwhile and not miscalculate. We've taken the liberty of collecting some of the finest solar lanterns that you can buy online. Below you will find a list of these lights and a description of each one. We hope this helps you to choose the best solar led lamp
LUCI Solar Air Lantern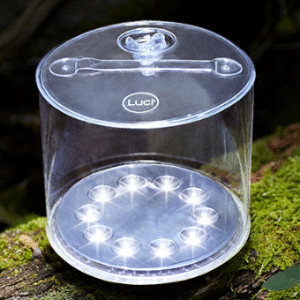 LUCI Outdoor Lanterns are super compact and super lightweight devices you can take when traveling or hiking. The compact design of this solar-powered lantern makes it weightless.
The glow from such a flashlight will be warm, soft, and quite bright because, in the brightest mode, the brightness level reaches 150 lumens, which is impressive for a solar flashlight of this design.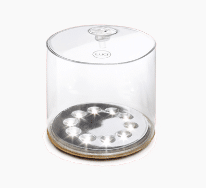 The solar panel allows you to charge such a flashlight in 8 10 hours of direct sunlight. Of course, it is not always possible for you to charge a solar glow from the sun, but you can use USB charging.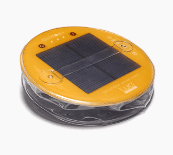 This solar-powered lantern is best bought from the official website as sellers often copy the original design for a lower price.
PackLite Nova by LuminAID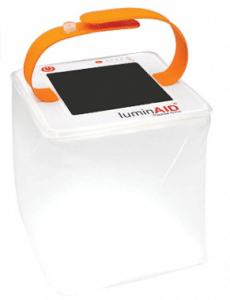 This is a solar-powered lantern with a compact design that will last very long and won't take up much room in your backpack.
There are two options:  the PackLite Nova from LuminAID and the LuminAID 2-in-1 Charger. The smaller version works in the weakest mode for up to 10 hours, while such a model is charged up to 8 10 hours from direct sunlight, and from the cable in 2 hours. Moreover, the brightness of such a solar-powered LED light reaches 70-75 Lumens. A larger model of such a solar-powered lantern has all of the above qualities, but it can work up to 50 hours and shine at 150 Lumens.
Suaoki Collapsible Solar Lantern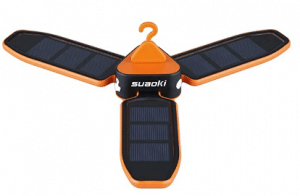 This solar LED light can be used by you both as a regular flashlight and as a tool for lighting a room. It's all about the special design of this solar-powered lantern. Three blades, each equipped with a solar panel and 6 LED lights.
It is worth noting that such a solar-powered lantern only has enough charge for 8 10 hours, so don't expect to be able to use it all night. But they have a very nice price, and they also weigh super little. So you can buy a couple at once to last the whole night. You can find out more about the usage of such products on the official website of the seller. It suits aaa batteries and can use the sun as a power source.
Pocket Light from Survival Frog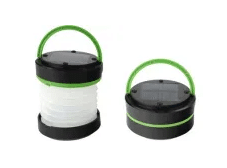 Multifunctional lantern with a high degree of compactness and compatibility. This is all. The Pocket Light is a solar-powered lantern.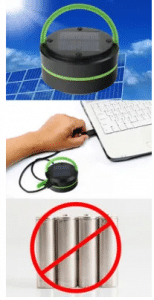 The main feature of these solar LED lights is that you have both a flashlight and a lantern with you at once, and you can also use it in emergency cases and as a power source.
It would seem that such small outdoor solar lanterns cannot illuminate anything but a small space in front of them. But this solar fnar is an exception. It has not only several brightness modes but also an alarm glow.
Old And New Lamp Technology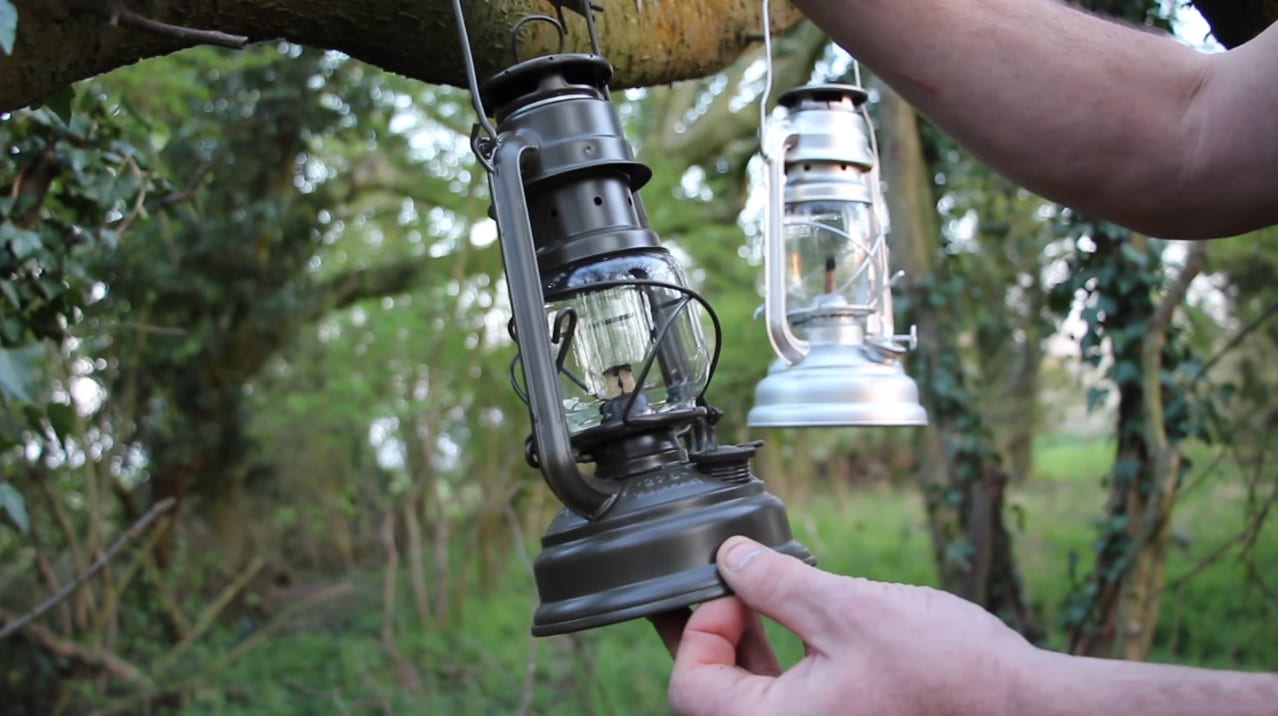 If you still think that the lantern is such a fragile glass thing, powered by gas, then you are very much mistaken. Yes, since the beginning of their existence, outdoor solar lanterns have improved significantly and have come a long way through the decades.
Perhaps you still find those outdoor lanterns that were used 30 years ago for indoor and outdoor lighting. These lights worked on propane or white gas, and inside they had a wick that had to be lit with a match. There was a glass bulb around the power source, which was supposed to protect the flame from wind and rain. But glass is a rather fragile material, so the flasks often burst due to temperature changes, mechanical damage, and simply inaccurate usage of the lantern.
Another not very convenient feature of old lanterns is that you always needed to have a gas cylinder with you so that you would not be left without light at the most inopportune moment. And since the gas was set on fire with a match, they, too, should always have been in your backpack. As you know, matches can get damp, wet, or too old. And then you won't be able to light your lantern.
Fortunately, technology has stepped forward, and now we have access to modern outdoor lanterns, which can be called one of the most reliable light sources for survival.
Modern lanterns are one such product you can rely on for survival. The most common and reliable type of modern lanterns is a solar LED lantern, which has collected all the best qualities. Such mason jar lantern lights are a reliable rechargeable glow source that can be charged not only via USB, but also from solar panels built into the LED Lantern. The bulb is also made of durable transparent glass, which makes the lanterns resistant to weather and mechanical damage. Solar LED mason jar lights can also last up to several days without recharging, and the design is made so that the light bulb and another part can be changed.
Moreover, you can use modern lights as a source of light and as a power source. With some models of lights, you can charge your device. Agree. This is a pretty important feature for a modern flashlight. You can easily charge your device with a USB charger.
It is also worth noting that modern lights are incredibly compact, even pocket-sized. This is quite important if you are going to walk several tens of miles on foot and it is important for you that your backpack weighs as little as possible and takes up as little space as possible. Modern lanterns can be folded down and, in some cases, deflated. They literally weigh several tens of grams and fit in the palm of your hand.
What to Choose: Lanterns or Flashlights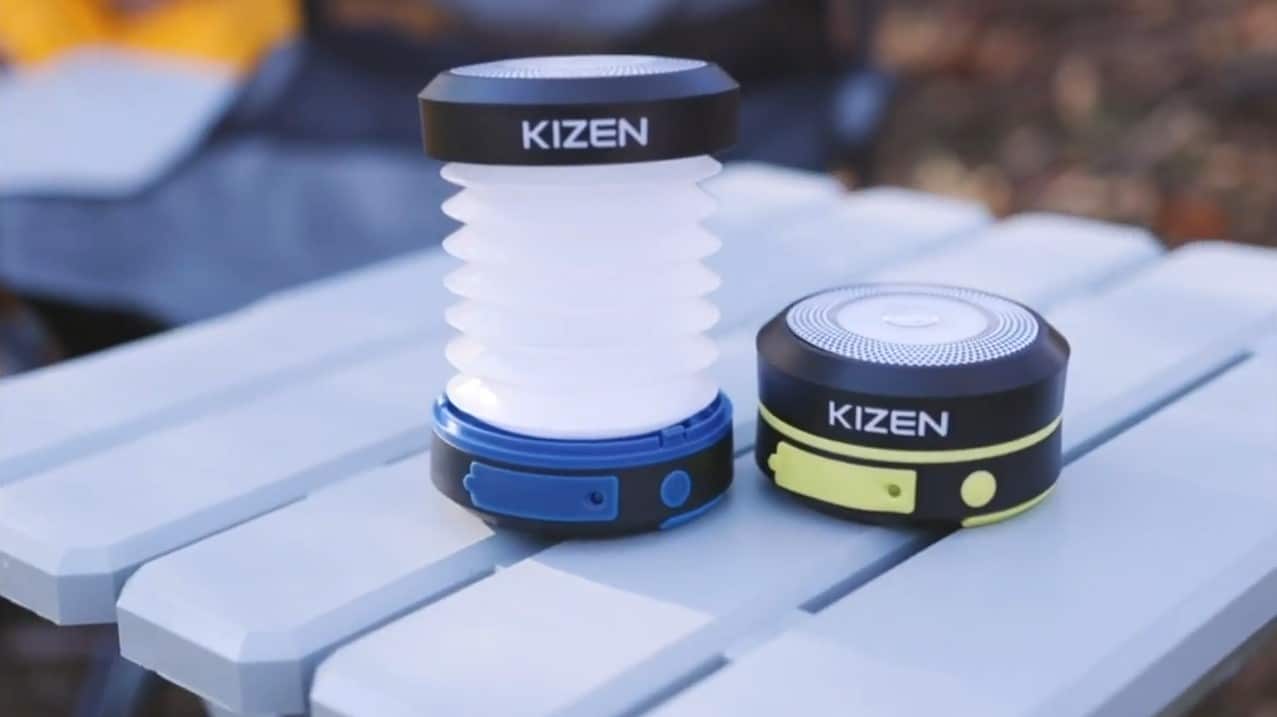 In general, if you are going on a hike, you should not choose one thing: a flashlight, candle, or a lantern. Although both are portable light bulb, they serve different purposes.
A portable flashlight or candle is a great solution to illuminate a fragment of the space around you. You can use a flashlight or survival headlamp, or emergency candle to illuminate the path you are walking on.
If you need a source of even diffused light, it is better to use a solar led garden lantern as a power source. Such a garden lantern is suitable to place in the very center of the camp, then all your comrades and companions will be able to carry out their tasks. A lantern-like is also a good way to illuminate a room, be it a house or a tent, as the light is evenly distributed.
Most often, LED solar lanterns are equipped with a hook, with which the lantern lights can be hung either on a tree or on an indoor mount. This makes the usage of LED solar lanterns even more convenient.
Believe me, even though it's best to have only the essentials when surviving with you, you better stock up on the right tools for all tasks of every sort. This will make your survival much easier.
You will be able to accomplish vital tasks much better if you have all the necessary tools. And the light source is one of the main tools for survival. So a spare flashlight will never be redundant in your backpack, especially if it is so compact, lightweight, and multifunctional. Sometimes you can give up the energy bank, flashlight, and signal light since you will have a new solar lantern generation.
If you only have a classic flashlight or candle with you, but you need to light, for example, a tent, there is a little life hack. Take a canister of water and shine a flashlight or candle on it so that the light passes through the water. Then the light will be more or less evenly distributed over the tent or patio, or home and you will not need to constantly move the source of light.
What To Look For In Solar Lanterns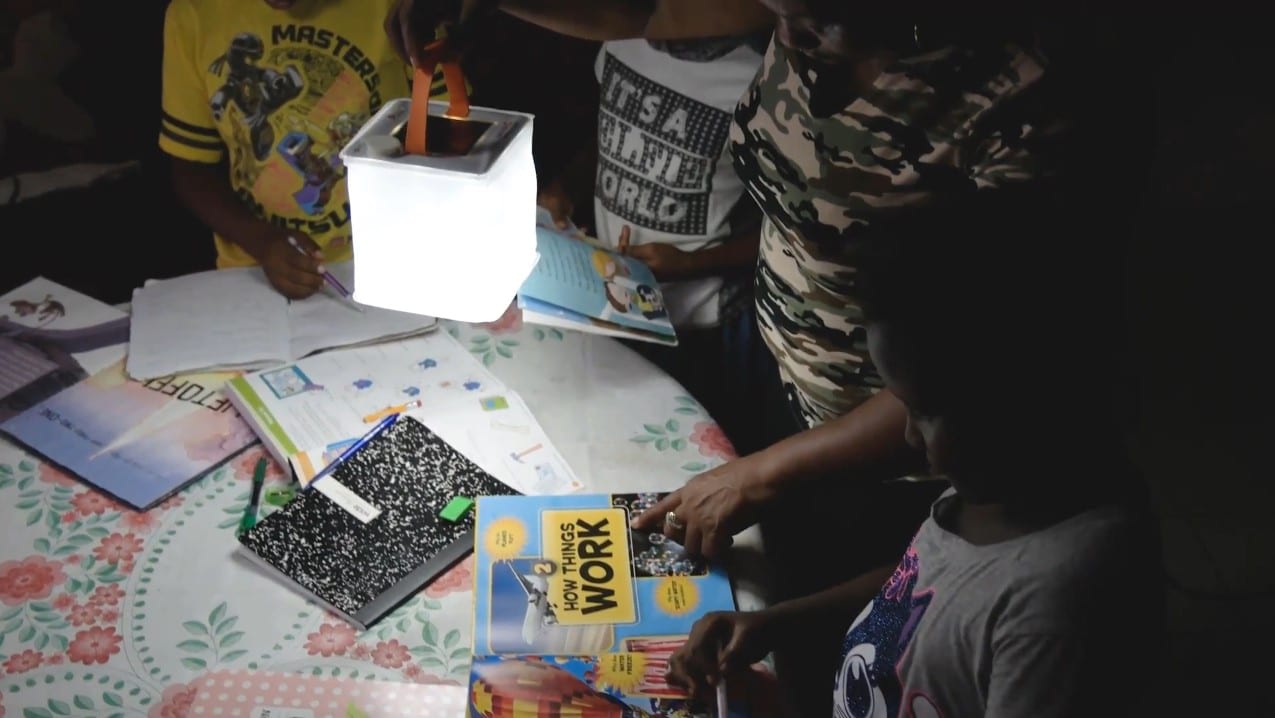 As you might have already figured out, solar LED light is an almost indispensable survival tool. And for the tool to be reliable and not let you down at the most crucial moment, you should pay attention to several important details when choosing a solar lantern.
Below you will find an overview of a solar lamp's most important qualities to look out for before purchasing.
Lantern Size
You can find outdoor solar lanterns of any size and design on the Internet, so it is worth carefully studying this issue before purchasing equipment.
You can opt for a miniature design solar-powered pure garden lantern if your goal is not to illuminate a large outdoor space. Such a lamp can be placed in a tent or patio, or home at night to navigate in the woods if something happens. Solar LED light like this will be of little use if you plan to illuminate an entire room or survival tent.
A slightly less miniature design lantern will suit you to illuminate a small room, part of a camp, or give a signal. You can hang such a lamp on your bug out bag so that you can be found in poor visibility. This technique will help you not to lose sight of your companions if it is foggy outside. You can also use this flashlight if you need to light up a small workspace. For example, if you are cooking dinner or looking for something in a tent.
A large solar-powered lantern is a solution for survival in a company or a group picnic. Of course, you cannot just throw such lights into your backpack. They are quite large and heavy. But such a lantern can illuminate the entire camp, allowing each of your group to do their own thing. You can also use a lantern-like this to illuminate a room, be it a room or a large camping tent for several people or backyard at home.
Lumens
Another important quality of a solar lantern is its brightness. The brightness of the luminaires is measured in lumens, so you can know which lantern to choose.
The smallest solar lanterns have around 50-70 lumens. This brightness will not be enough to light up a camp or home. At the same time, a flashlight with such brightness will be enough to read a book or find something in a backpack.
If we consider lights with average brightness, we can talk about 130-170 lumens. Such lights can be used as beacons in foggy weather and highlight the workspace when performing some near-by tasks.
The brightest solar lanterns can shine with a brightness of 250-350 lumens. This brightness is enough to illuminate the entire camp, illuminate a large room in a house, or send a signal to the other side of a medium-sized lake.
Lamp Design
In general, the design of a lantern is a significant detail worth paying attention to. Many brands produce analogs of the original solar lights at more affordable prices. But these solar lights are not always a good substitute for original brands and products.
First of all, you should pay attention to what materials the solar lamp is made of, it is best to avoid using heavy metals and glass. Such materials are difficult to wear and can cause injury.
Also, see how well the design of the solar LED lantern is. A good sun lantern should have a hook, loop, or carabiner with which you can hang the solar LED lamp. Also, pay attention to the foldable or inflatable lantern designs. If you are going on a multi-day hike, you need to make sure that your backpack is as light and compact as possible. In this case, foldable or inflatable solar lights will help you. They are usually made of transparent plastic and can be inflated like a regular beach ball.
Lanterns Charging
Charging your solar-powered lantern is another important quality. What matters is the charging method, the power source, the rechargeable battery capacity, and the charging speed.
Many brands release their solar lanterns with built-in solar panels, both the power source and the way to charge the solar-powered lantern.
Battery capacity and power consumption should also be important to you so that you understand how long one full battery charge can last.
Choose such end lanterns that will have built-in solar panels, the ability to charge the lantern via USB, and a connector for aaa batteries.
You should also opt for solar flashlights that can charge fast enough to give you enough time to recharge.
Also, take a look at the lanterns, which themselves can act as a source of energy. Sometimes you can charge other devices with your solar flashlight. All thanks to solar panels and a small battery that stores energy. This is a convenient feature for solar LED lights, as if you don't need light, you may need other devices that need recharging. And with such a flashlight, you can use energy from an endless source – the sun.
In short, you need a solar flashlight that you can charge in one day or less and use all night or more.
Best Solar Lantern Summary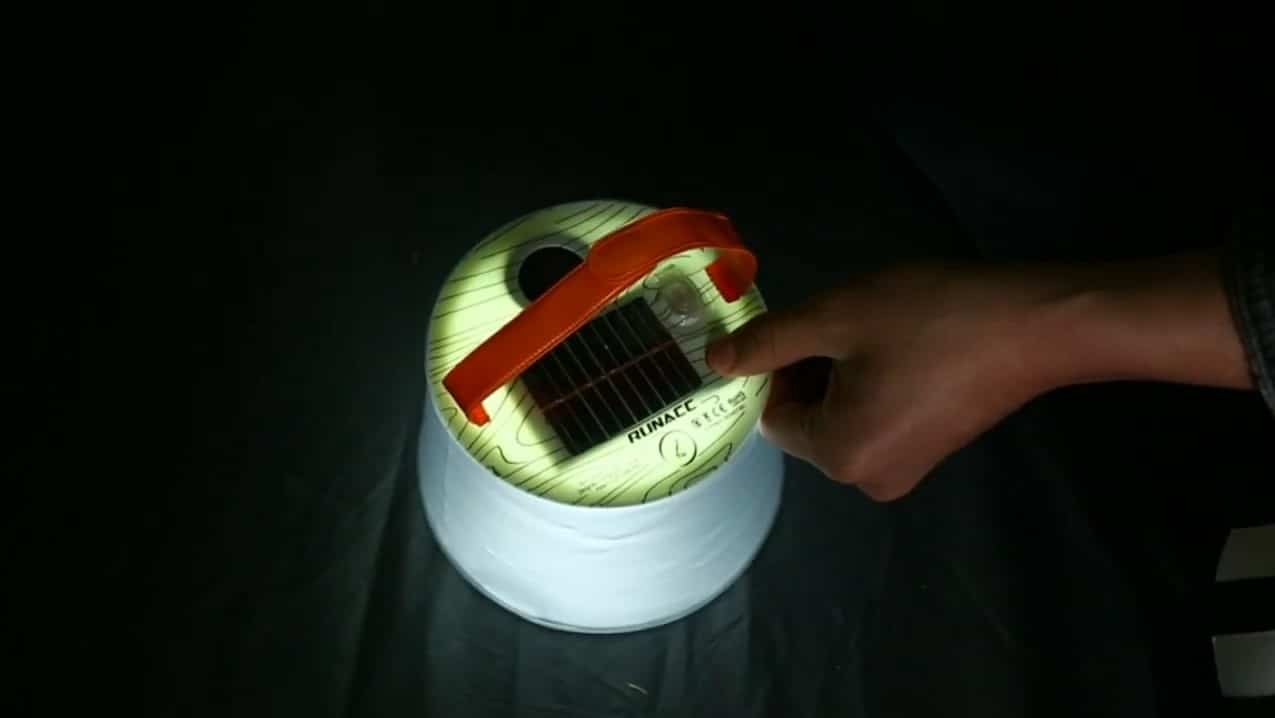 So, summing up, we can conclude that modern solar lights are indispensable equipment for survival. Such a flashlight can save your life in the truest sense of the word. You will feel safe when surrounded by the warm glow of a solar lantern with a rechargeable battery. The modern solar lantern is a lightweight addition to your checklist.
When choosing a solar light, pay attention to the light's design, the materials used, and the battery capacity. A solar lantern with a good battery capacity will be able to shine for up to several days, and it only takes a couple of hours to charge it. Also, you can use modern solar lights to recharge your other devices. Then you will have the best solar lamp with a rechargeable battery you can dream of.
Please read the instructions before using the solar lamp. You can find them in any language.
We hope that the review on our website has made solar lanterns a little easier for you.
Frequently Asked Questions – FAQ
What is the best solar lantern?
Unfortunately, there is no single best solar lantern design. So the best flashlight will be the one that best suits your needs and can be used for multiple purposes. Decide for what purposes you need a solar lantern, what size the model should be, the degree of brightness of the glow, whether you will use it at home or outdoor space lightning, patio, backyard. We hope that the review on our site will help you figure out which solar lantern is the best one.
Are solar lanterns waterproof?
You can definitely find a waterproof solar lantern model on sale. You can use such a solar lantern for boat trips. In general, the waterproofing of a power source can become crucial because, to survive, you sometimes have to get caught in the rain, cross rivers and generally deal with water. On our website, you can find reviews of waterproof design survival flashlights or home use.
How does a Solar Lantern work?
Solar lanterns are amazing because they take light as a power source to produce light. Roughly speaking, solar lanterns convert sunlight and solar power into an LED glow. This way, you get a flashlight with a rechargeable battery that you can carry with you to camp or take to light up your house or tent. On our website, you will find more information on how to use solar power for survival.
Do solar lights really work?
Yeah, these lights really work, and even better than the lights you are used to. The thing is that such solar lights are a compact and reliable source of light that you can recharge right on the hike, and then also consider it as a power source. Solar lanterns constantly demonstrate their efficiency to thousands of our readers, on the Internet and on our website you can find confirmation of this. Solar lanterns are suitable for both lighting a home or patio, giving the space a warm glow, or lighting up a backyard, garden, patio, or camp.
How Many are Solar Garden Lanterns Needed to Light an Average Size Yard?
It all depends on the size of your backyard, on the choice of solar lights, and in general, on many factors. But if we take one average backyard and solar lights with a bright glow, you need 5 to 20 such lights on average. If you only want to illuminate the paths in your backyard lightly, we advise you to take solar lights with a less bright glow, such as 100 lumens. Then, of course, you need more lanterns to illuminate all the paths evenly. You can also buy some solar lanterns to decorate your garden. For this, 5-7 solar lanterns are enough. Place them in the garden so that they illuminate the plants in the evening and at night. The main thing is to place the solar lights so that during the daytime, the plants do not block the solar panels, and the lights can recharge.