Ice Scrapers Introduction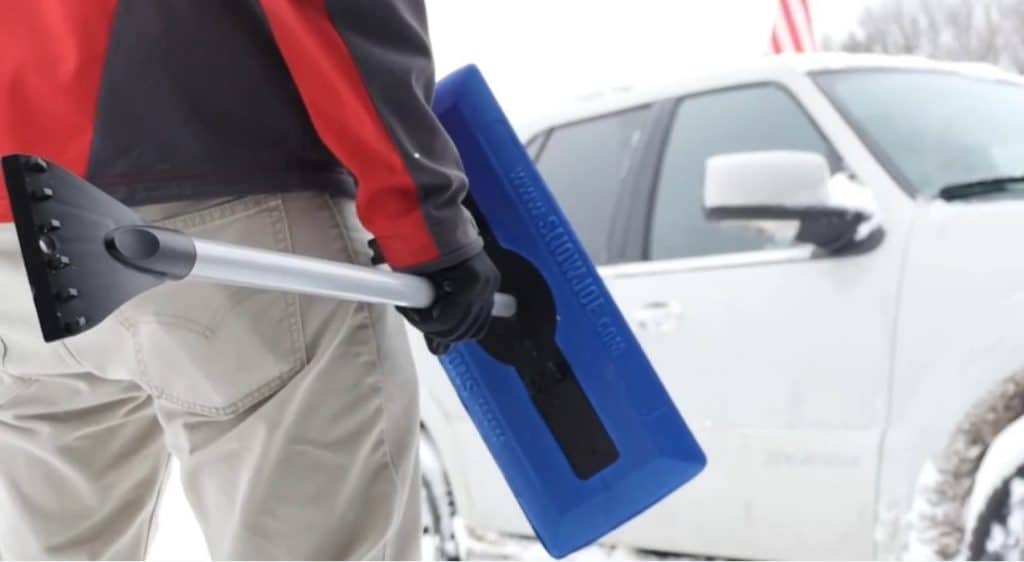 Having an ice scraper and a show brush that is decent enough is basically a must for a person living almost anywhere in our world. It doesn't even matter if most of the time the place where you live is sunny and does not usually have cold temperatures, global warming has proved to us that our climate can change however it would like, so that even people living in Texas will receive a few days or even weeks of volatile temperature, or, even worse, snowstorms.
Due to this, it became pretty common for people from different parts of the world to wake up one day (or even a few ones in a row) and find their car completely covered in snow or ice. In such a situation, the best thing that you could do is buy yourself an ice scraper and a snow brush in advance!
In this article, we are going to discuss how you can choose the best ice scrapers and snow brushes near you, as well as show you a few examples of such tools that we think are worth your attention!
Great Ice Scrapers on the Market Today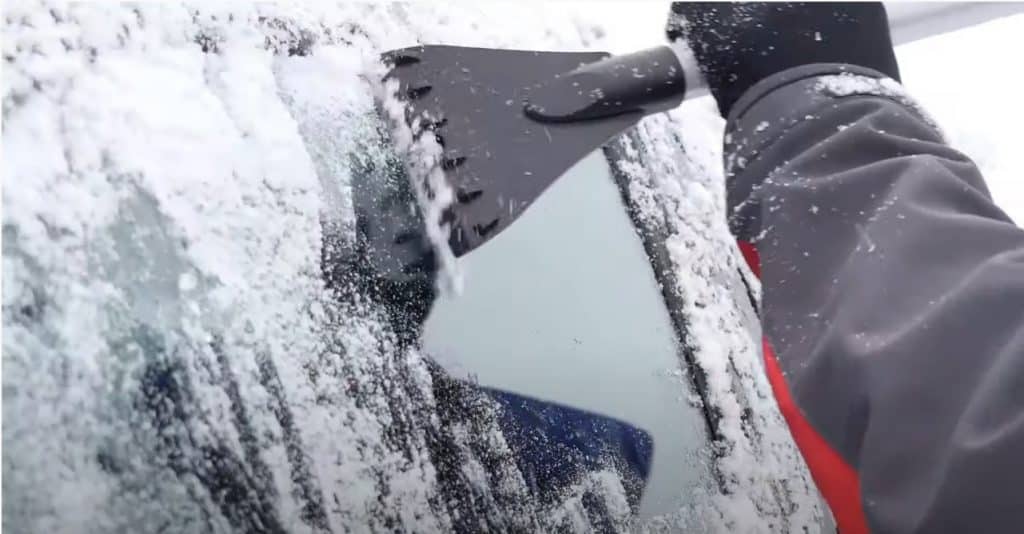 What we got as the result of making multiple tests for the ice scrapers in this climate-controlled room is something really similar to our overall previous experience of using ice scrapers during the wintertime, and now we are going to tell you about it in more detail.
We personally believe that the Hopkins Subzero 80037 ice scraper has everything that you would need to clean your car both from ice and snow, as it includes all of the following characteristics:
A blade that is quite strong and is capable of cleaning the snow and ice faster than any other ice scraper that we have tried out. What is more, the teeth of this tool are tall and sharp enough to make quick work of breaking down almost any ice! And the width that is equal to that of a blade will make it quite comfortable for you to position the ice scraper against the windshield and lift the ice;

The best part of this ice scraper is its combination of broom and plow head: it has decent bristles on one edge and a rubber scraper on its opposite end, which is a perfect mix that allows you to brush off snow and ice and yet leave you an opportunity to adjust the snow brush for the curves of the windows. And due to the bristles that are present in this snow brush, you will also have no problems with reaching not only the big and tough pieces of ice and snow, but tricky angles of your car as well, as they are the parts that were always hard to clean with a more basic ice scraper;

As for the handle, it also has great material that allows you to hold the ice scraper decently and without any slips. For those interested, the Hopkins Subzero ice scraper is made out of aluminum and neoprene. What is more, the handle has an automatic lock when it is extended, so that you would not bring yourself any harm when using it;

The button of the ice scraper that allows you to extend the handle is wide enough for you to be able to press it when wearing the gloves and secured enough with a bumper so that you would not have an opportunity to use it by mistake. In addition, you will also find two more buttons that are made for you to be able to adjust the angle of a broom. You should know that this option is available only when you are pressing down on these buttons simultaneously, as the intelligent design of our favorite ice scraper made sure that no accidents would happen with these buttons as well. With such ice scrapers, you will have an opportunity to use 7 different angle positions.
We used ice scrapers of this company for the harsh New York winters that the city has experienced in 2018, for example, and it has proven to be worthy of your attention and money: Hopkins Subzero works fast with whatever amount and quality of snow, and it does its job in a manner that leaves your car without any scratches.
You could even use the rubber part of this snow brush head for cleaning the windows after washing them. In addition, you should not worry about leaving these car ice scrapers outdoors: our experience has shown us that the scraper's quality is not decreased by various weather conditions.
There were only two flaws that we have noticed for these car ice scrapers, the first one being that the devices do not work as good on thin ice, but this is actually not a peculiarity of this company, more like a common disadvantage of every tool that we have tried out for scraping ice of such width. 
As for the second downside, you will not be presented with an opportunity to dismantle the ice scraper, but this is hardly a characteristic that is crucial for the snow brush.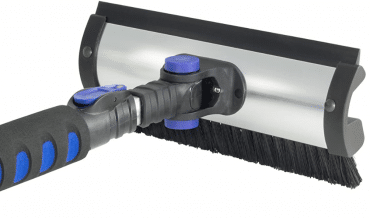 In a case when an 80037 version of Hopkins scraper is not available, you could also go for another great tool of this company — the 16619 one, as it is quite similar to the previously discussed snow and ice scraper.
The similarities of this scraper are the following:
Wide scraper blade;

Secured buttons;

The combination of a broom together with a squeegee and a plow.
What is different in Hopkins 16619 is the width of the head and the length of the handle — they will be a bit shorter. However, for some of you, it might even be an advantage, especially if you desire to obtain a more compact scraper.
In addition, the teeth that allow you to break down the ice will not be located at the back as with the 80037 version of a snow and ice scraper, you will find them on the sides of the device. This flaw might prolong your working process, as you will need to turn the scraper between breaking and brushing off steps of removing wet snow and ice from your car.
As for the material of this snow brush, the plow is made out of plastic, not aluminum as it was with the previously discussed device that can be used to push snow and scrape ice from the vehicle.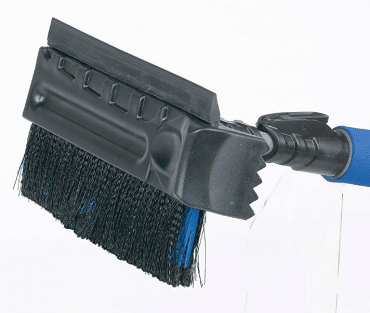 For some of you, these differences would not change much, as the ice and snow brush is still of high quality and has in itself all of the tools that you might need the next winter season, which is why it is also worth it to be considered.
It is not always the case that you would need an extended version of the scraper to remove ice and snow from your car, which is why we believe that you might also find Hopkins SubZero 16621 to be quite pleasing, especially in situations when there is nothing more than a simple frost laying on your car's windows, or when you need to have a device that would allow you to clean the side windows of your car as well. It is simply reasonable that for such situations a long-handled scraper is not in need, isn't it?
At this point, you might become skeptical about this more traditional version of a scraping device, but you should rest assured that Hopkins 16621 is nothing like those scrapers that we all have tried out at least once in our lifetime: this one has a comfortable handle that is not slippery in your hands, both in gloves and without them, and a size that would allow you to put additional pressure with the help of your second hand for especially stubborn frost and ice.
However, we should not forget that a longer scraper has its own benefits: it is definitely not a good idea to use Hopkins 16621 for your windshield or the roof, as you would simply waste a lot of your time and get your sleeves wet at the same time.
For those of you that do not have a lot of space for storing the options described by us the above, you might consider buying Birdrock Home Snow Moover, as it will provide you with the ability to both push snow and scrape ice off of your vehicle as well as the previously discussed devices.
The foam pad of this scraper is so wide that it even allowed us to clear off the snow from an SUV within just one minute, and the design of the device definitely helps with this function as well: it is curved on its sides, with one end looking back, and another one looking forward. Thus, without the need of having a rotating head of your scraper, you will be presented with the opportunity to quickly and conveniently sweep the snow off the surface of your car.
As for the storing possibilities that this tool will provide to you, there are two choices that could be chosen:
To simply narrow down the foam handle;

Or to divide the scraper into three pieces: the handle, the head, and the scraper, and store them separately.
Aside from allowing you to store the Snow Moover in smaller places, you will also have a chance to use the hand scrape separately from the whole structure, as there might be such situations when you will not need to assemble your scrapers into one, for example, when cleaning off some powdery snow. This is definitely a feature that is not common for most scrapers, even one of the best ones!
All in all, Snow Moover is one of the greatest options that you could find on the current market: the buttons are easily operated when wearing gloves, the handle does not move too much when holding it, and, as you already know, this option can be disassembled, a characteristic that is not common for the two previously discussed devices.
There were quite a few negative reviews on this scraper regarding its durability, however, as we managed to find out, they were about a previous version of this device that can be viewed in this review.
As for the downsides that we were able to notice, here is the list of them:
The foam head version of the scrapers is not as convenient as the brush one, as it will provide you with some difficulties in swiping away the snow located in tricky places, such as the wipers of your car windows, the door handles, and so on;

When a more serious of your scrapers are needed, this device might not be the best choice: we noticed that the ends of the scrape were a bit damaged when we applied bigger amounts of pressure for pulling off extra-thick layers of snow and hard ice.
In such a case that a Snow Moover will not be available, there are quite a few similarly constructed options of the same manufacturer that you could choose, such as a Deluxe Extendable, Heavy Duty, and Extra Long scrapers.
Top Ice Scrapers and Snow Brushes Buyers Tips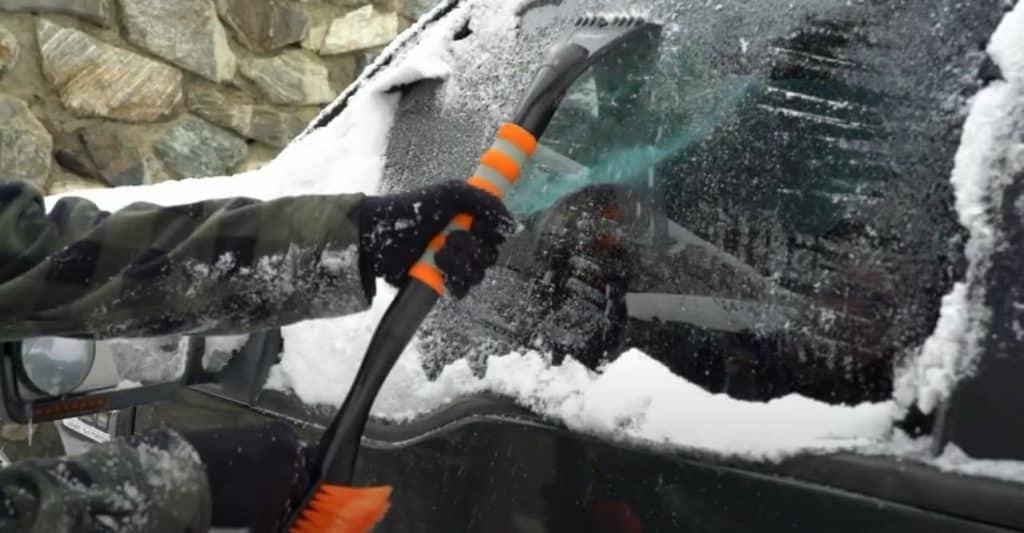 Before going into the details of every ice scraper that we have chosen for you to try out, we think that it is crucial for you to get to know us a bit more so that you could be sure that our opinion is indeed credible.
Let us start by explaining to you the conditions in which we have tried out different ice scrapes, as this will give you an understanding of whether or not the tools chosen by us are appropriate for your own weather conditions: our ice scrapers were tested in multiple conditions, both out in the wild and inside the lab.
What is more, our tools have survived various weather conditions in more than one location. Ice scrapes were used on different vehicles, including not only the traditional vehicles, but SUVs and trucks as well, and they had successfully survived in California's deserts, Philadelphia's blizzards, and New York's worst snowfalls in 2013-2014 and its longest cold wave in 2018.
Buying an Ice Scraper: for whom it is important?
Basically, anyone that owns a vehicle and experiences volatile temperatures or even snowy winters will need an ice scraper just as much as they need a snow brush in such seasons.
What you will be looking for in your ice scraper is the scraper itself and a broom for making sure that the snow or ice that you have managed to detach from your car will be brushed away from a vehicle quite easily. It even became obligatory for drivers in some states like New Jersey, Illinois, and New York to be cleaning snow off of their vehicles.
In addition, it might be also interesting for people that already own some kind of an ice scraper whether it is worth it to update their old one, and we are here to tell you that it does! A more expensive ice scraper usually has a longer handle, which allows you to reach a big amount of places that were not cleaned by you before.
What is more, the whole process will become much easier and faster, and you even will have an opportunity to ride your car in conditions that are safer for you: with a shorter ice scraper, it would take much more of your time to clean the windshield alone, which would mean that you will quite tired after that and will not have any desire to clean the rest of the car.
However, if you cannot afford to obtain a longer ice scraper, we will still provide you with a few options that would be applicable to your situation.
Criteria That Were Used for our Choices
The main criteria that seemed important to us were the following: the presence of a wedge-shaped scraper as well as a snow brush and the length of a handle no less than 4-5 feet.
However, these are not the only things that you should consider when choosing a decent ice scraper, which is why the characteristics below were also under our consideration:
The snow brush. Your best snow brushes should contain in themselves not only a stumbled brush but a scraper to peel the melted snow and a plow to remove snow from the car as well;

The blade. It should be decent enough to smash the ice and yet not too heavy to break down the glass of your car;

The buttons. This part is definitely a tricky one, as you need your buttons to be big enough for you to be able to use them while wearing gloves, but at the same time, they should be located in such a place that would not make you accidentally press on them while you are already using an ice scraper or a snow brush;

The teeth. Finding an ice scraper that has teeth that are comfortable for you to use is also something that might be hard to obtain. Ideally, you would want the teeth of your ice scrapers to be tall enough, so that you would not need to touch the glass of a car with your knuckles, and wide enough, so that you would have an opportunity to break down the ice in hard to reach areas much faster than you usually could with your regular scraper;

The handle. Aside from the characteristic that we have already mentioned — the length of your handle, you also would want it to have a soft yet non-slip material that would allow you to use ice scrapers in gloves. What is more, please make sure that the handle will lock itself automatically when extended, as it might be even dangerous to use an ice scraper or a snow brush when the handle is constantly moving around.
Ice Scrapers Test Time
We rented a special climate-controlled room where we decreased the temperature to -3 Fahrenheit degrees (and it was possible to get -40) and took an Explorer SUV and a Ford Sedan with us. Then, we took a bottle of water and sprayed it all over the vehicles with different thicknesses, so that the ice scrapers and snow brushes could be tested on different layers of ice and snow.
When all of the preparations were done, we were finally able to clear the cars with the help of the devices that we have taken with us in different temperature regimes. All in all, we spent around 6 or 7 hours laying the thick ice and cleaning the cars afterward.
Our main observation was that it is not equally easy to clean off the ice of different thicknesses, and the hardest one was a paper-thick layer of ice. We think that it is probably because of the fact that it might be hard for the ice scrapers to get underneath such a thin layer of ice.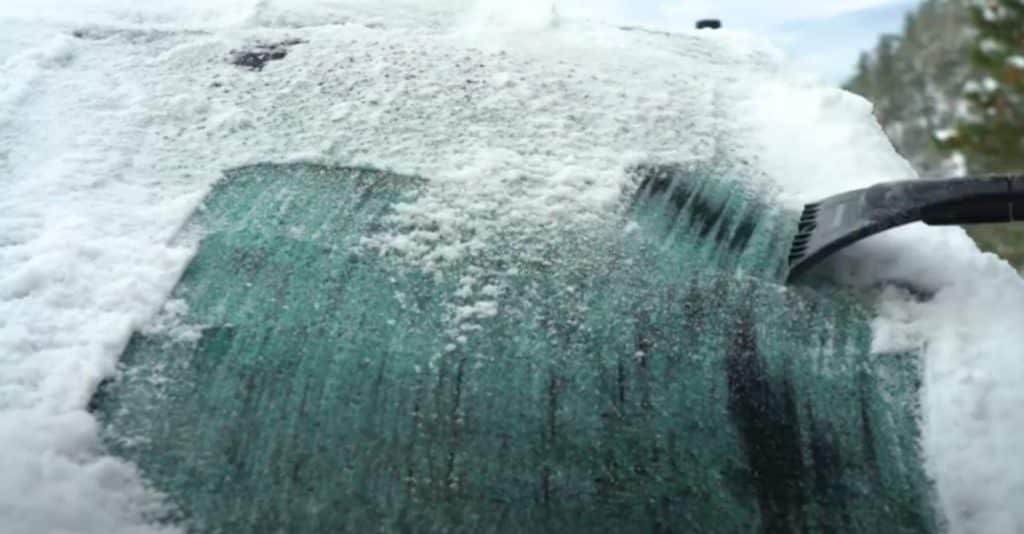 Ice Scrapers Alternatives of the Modern Market
A bit of an update is required for this article, as many of the top deals that we had tested back in the days might be simply unavailable for you to buy right now.
New options, such as Astro Al Ice Scraper and another one of Astro Al with a squeegee, as well as MATCC Snow Broom Brush, were also considered, but they were not tested in the same conditions as the ones already described by us in this article, which is why we decided not to give you false hopes about them and stick with the knowledge that we actually have.
For example, a great substitute for the Hopkins 80037 is the SubZero Avalanche 14052 version of the same company. All that you would lose from buying the second option instead of the first one is a rubber squeegee, as it now will be made out of foam. In addition, an aluminum plow of an 80037 scraper will not be present in the 14052 one. Of course, it would be better to stick to our favorite choice, but if it is not available for you, Avalanche 14052 will do great service to you as well.
As for the alternatives to Birdrock Snow Moover, there are quite a few choices that you could consider as well, and they are also produced by the same company:
There is an

Extra Long version

that, as you could guess from its name, has a more prolonged handle. Other than that, the characteristics will be exactly the same, but the longitude of the handle will give you a bit more options to use the device in different places aside from the windshield;

The

Heavy Duty

scraper, in contrast, is a bit shorter than the initially described choice of ours, and at the same time, it does not provide you with an opportunity to take it apart and store it somewhere like in a glove box. However, as it is smaller in size and has a curved handle, it might not be such a problem for you. Even more, there will be a broom present instead of a foam squeegee, which definitely would ease the entire cleaning process and allow you to reach tricky places as well;

The last option of Bird Rock that we have inspected is called a

Deluxe Extendable Snow Moover

. As for this scraper, it is even longer than an Extra Long version, which might be a necessity for people with SUVs or Jeeps, where the longitude of the device plays the most crucial role, as it will define how good you will be able to clean the windshield and the roof of your car.
We also had an opportunity to test a windshield cover made by Frost Guard Plus. In our experience, this one did its job quite better than any other covers we have tried out. We believe it to be the cause of the mechanism that is used for Frost Guard windshields, so instead of relying on weak magnets, this cover has a small pole on one end and on the other one as well, which is attached to the car doors. What these covers do for your windshields is the following: the sheet will be weighted down even in the case of strong wind, and as long as it is secured to the windshields before closing the door, the moisture will not stick to them.
However, do not believe that a windshield cover could act as a replacement for an ice scraper: it will help you to ease the scoping process, but it will definitely not help you to delete the ice from the rest of the car.
As for the foam pushers, there were two more options that were tried out by us — Snow Joe and True Temper, but we believe that these ones are not as good as other choices. For instance, Snow Joe still provides you with an opportunity to take it apart, but you will have some difficulties with using it while wearing gloves. On the contrary, True Temper has all of the great features of our favorite foam pusher, but it cannot be disassembled.
More Scraper Options to Consider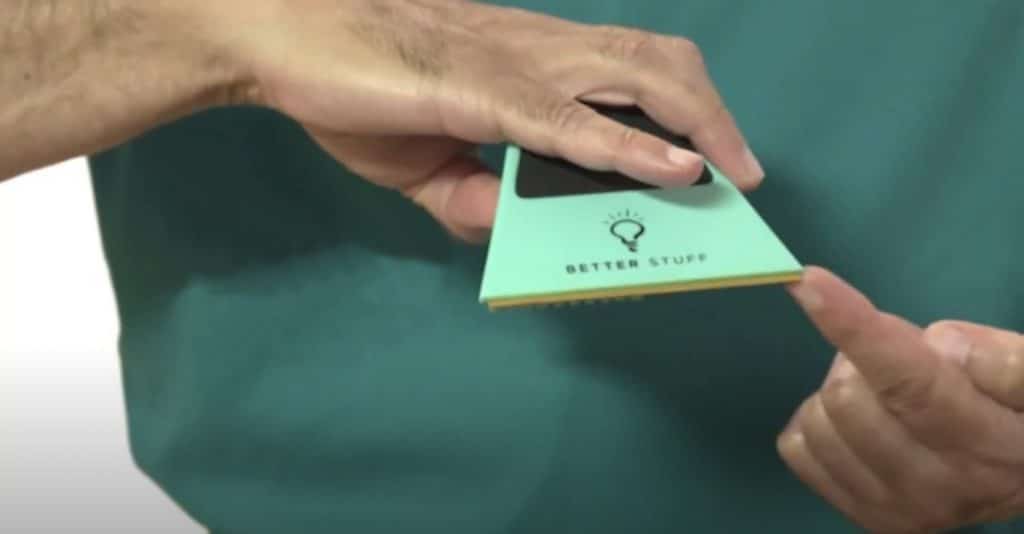 Let us also quickly go over a few other options that were tested by us in the following list:
There are two more Hopkins scrapers that we have tried out, such as the

140139

and the

14180

ones. The first option has all of the characteristics of our favorite Hopkins tool, but it lacks a plow in itself. While now you might think that it is not a crucial point, you will definitely change your mind after a snowstorm, as you will need both a plow and a broom to clean your car out in the cold.




As for the second option, it will provide you with a flexible blade, which might improve your capabilities in the corners of your car's glass, as well as with all of the other important features. The one thing that this version lacks is the longitude of a handle, which means the 14180 scrapers will not do well for big cars;

The Blizzerator Ice Scraper

lacked an option of the automatic lock of an extended handle, and the broom of this tool has quite an inconvenient placement so that when using it to wipe off the snow, you will need to constantly turn it sideways on one end or another;

Another company of which we have also tried out two of their devices is called Mallory, and here we will describe to you its

999 CT

and

518

versions. The former option was much slower in wiping off the frost from our cars, while the latter choice was quite good at it, but lacked a stable non-slippery handle.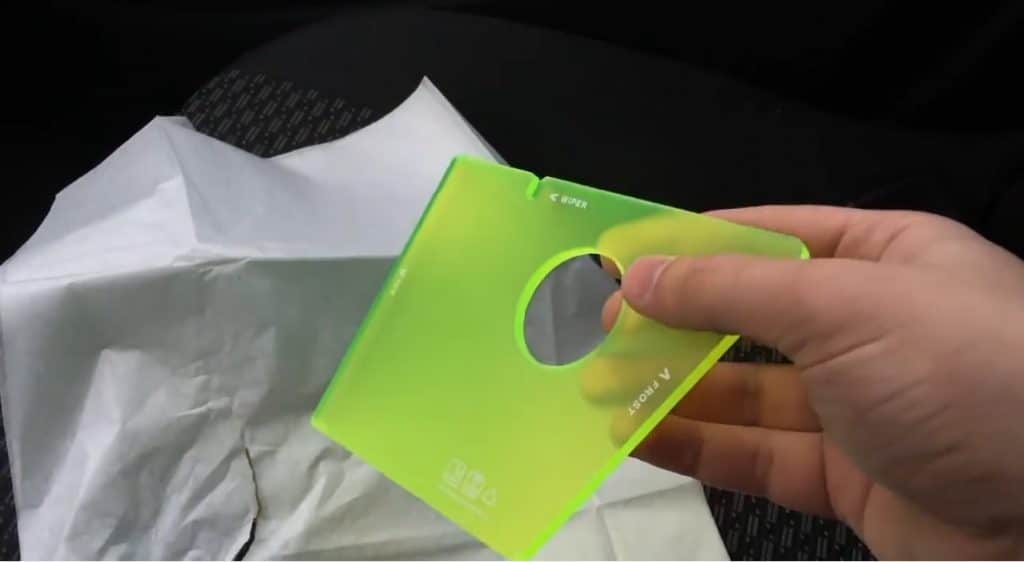 Frequently Asked Questions — FAQ
Where to buy a Snow Brush?
Snow Brushes could be bought in a great variety of places, from the more traditional stores like Walmart and Target to the online-bought choices that you could find on Amazon, for example.
Finding a Snow Brush is not a complicated task, but finding a decent one is.
How to use a Window Scraper?
The best choice would be to position your scraper's blade at a 45-degree angle to the glass so that you would not scratch the window of your car. In addition, do not go back and forth with your tool, your scraping moves should have a one-sided direction, usually towards the lower part of your window.
Does Snow Brush Scratch Cars?
It depends on many conditions, such as the way you are using the scraper's blade on your car's window and the quality of the scraper that you have bought.
If you do not wish to look for the proper scraper with soft but sturdy bristles and a flexible squeegee, then you might consider reading the article above.
Who Should Get Ice Scrapers?
Anyone who owns a car and has experienced problems with cleaning the car during the winter. What is more, it is worth your money to find a scraper that is soft enough not to scratch your car yet decent enough to help you wipe off the snow as fast as possible.
What is the Difference Between an Electric and a Traditional Scraper?
The only difference between an electric scraper from a more traditional one is that the first choice will provide your blade with a heating element, which definitely would decrease the time spent on cleaning the car, as you would be melting the ice at the same time.