Introduction
The AR-15 is one of the most high-powered rifles of our time and is in high demand among hunters and people interested in sports shooting. Although the AR-15 rifle was developed for the US Army in the 1950s by Armalite, today, in many states, the police and security services use self-loading rifles and carbines based on AR15.
By the way, in 1959, the rights to the design of the AR15 rifle were acquired by Colt Company. For this reason, only AR-15 rifles manufactured by Colt can legally carry the appropriate markings. It is also worth noting that these firearms are available in various versions and dozens of calibers!
In addition to the USA, the manufacturers and consumers of these rifles are the following countries:
Germany
Italy
China
Canada
Switzerland
Turkey
As a rule, you can purchase such a rifle and a scope for it, if you want, in a specialized gun shop. However, sometimes it is hard to find such a model. Therefore, if you want to shoot from the AR 15, it is better to assemble this rifle yourself (you can try adding csopes or attach Night Vision if you really wish to)!
This detailed review contains information regarding the complete assembly of the AR15 rifle. This article will help you know what tools you need to build your rifle. Besides, you will learn about the laws regarding the ownership and assembly of the AR15. Remember that self-assembly of firearms can be an exciting business!
All The Tools Needed For Complete Assembly
Any business starts with a foundation, and in the AR15 assembly, tools play a significant role (the tools are the foundation). There is no better and more effective way to learn about the features of AR15 than to build it from the ground up! Since the AR15 has a lot of parts, it's a pleasure to assemble this rifle.
If you want to assembly the AR15 without problems, you need to know the list of the best tools and accessories for this task. This list is a great help even when you want to replace outdated items with new ones. You won't have to reread articles about AR15 or google information on the Internet, as this list will always be at your fingertips.
A list of all the tools needed to build the AR15:
Clean surface (or bench)
Vice block and Geissele automatics (reaction rod)
Torque spanner
Durable hammer
Screw set
Screwdrivers
Hexagon Wrenches
Roll Pin Holders
Bench vise
Puncher
Snowflake tool (optional)
Unfortunately, without these tools, you will not assemble an AR-15 rifle. Therefore, try to buy these items in the gun store in advance. As for the price, each tool costs five dollars and above. You can consult with the seller regarding the price of a particular tool or compare the average price range of these items.
Now let's look at each tool, its features, and price. It will allow you to understand the specifics of the AR-15 assembly and navigate the choice of tools!
1) Working Bench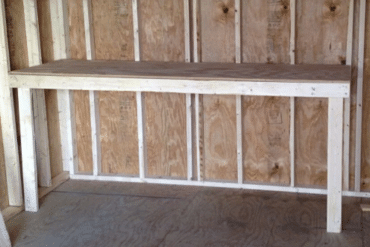 Primarily, you need to buy a working bench with a flat surface. It plays a significant role in the assembly of the AR-15 since you need an ideal surface to place tools and accessories. If your working bench is not perfect, there is a risk that the assembly of the rifle will take longer than it should.
Undoubtedly, you can use a kitchen table to build an AR-15, but is it worth it? Unfortunately, scratches and scuffs from the AR15 assembly will be on your kitchen table. Therefore, buy a new working bench designed exclusively for rifle assembly.
Another vital addition: do cleaning on your working bench more often so that no items and tools interfere with you. Cleaning is a great way to create a working atmosphere so that the gun assembly is efficient. If you have a lot of different tools and accessories needed to build the AR15, you can buy a garage. It is the best option for those who create a gun every day.
2) Vice block And Geissele Automatics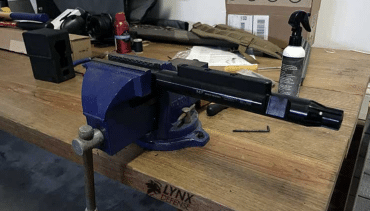 Perhaps one of the most important tools for assembling the AR-15 is the reaction rod (or upper block of the vice). Among the many products on the arms market, the most popular is the Midwest Industries AR-15 upper receiver rod (or Geissele Reaction Rod). This tool is in demand among many gun fans, as it makes it easy to put the top on the rod and torque the barrel nut and handguard.
Many customers write positive reviews about the Midwest Industries AR-15 upper receiver rod, as this tool is indispensable, especially for weapons manufacturers. Therefore, the first thing you should do is to buy this tool. By the way, this manufacturer also produces a combined kit consisting of a receiver rod and armorers wrench. The price range varies from $20 to $60.
Another optimal option that holds the upper part in a vise is the upper vise block. However, keep in mind that this tool may leave marks on the top if the clamp is too tight. To hold the lower part and install the cartridge, use the vise block of the lower receiver.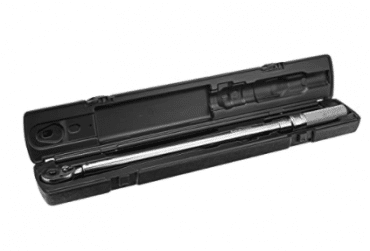 A torque wrench is a tool needed when assembling a rifle. It allows you to attach the barrel nut to the upper receiver of your rifle.
One of the best options for torque wrenches is the CDI Micro-Adjustable Torque. The price of this tool varies from 160 to 190 dollars on Amazon. In some cases, you will need to pay for the shipping. The price is about $63. Free shipping is possible when buying goods from a specific amount.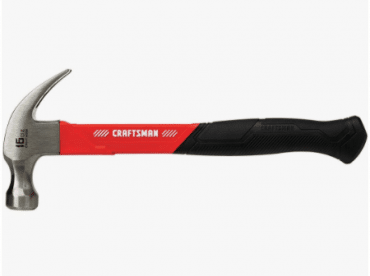 When it comes to assembling a rifle, you will need a sturdy hammer. This tool will help you quickly send these roll pins home! Choosing a hammer is not always easy since there are many such tools in stores.
Many customers recommend using a standard steel hammer with a fiberglass handle (the price is about $14). This product is convenient to use and is not expensive. Another optimal variant is a lightweight Ball Peen Hammer or a Nylon Hammer. You can also use a multifunctional tool with a hard plastic side. This hammer has a grooved wedge and a handle made of natural wood (the price is about $15). In any case, a hammer is a necessary product to build an AR-15. Buying a hammer is an excellent investment!
5) Screw-Set And Screwdrivers
An excellent set of screwdrivers for good work will not hurt. Although you won't need many screwdrivers and screws, this set is a must-have for anyone who wants to assemble a rifle.
Use only a high-quality tool. Keep in mind that older pistol grips used a hex key bolt to secure the grip to the receiver. For this reason, you will need a long hex key. You don't have to worry if you have a set from Grace USA with wooden handles. It is the best choice of AR15 assembly tool!
You can order this set in the Amazon online store by registering an account on the official website. You need to select the desired product and add it to the cart. As a rule, the price of these screwdrivers is $11. If you can't find the tools in the shop, contact the seller or the customer support team.
6) Hexagon Wrenches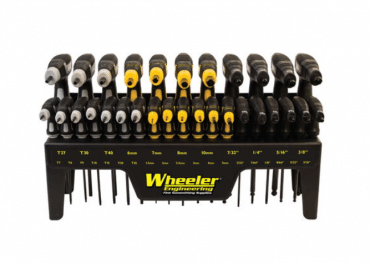 An excellent set of hex keys plays a crucial role in the AR15 assembly. Regardless of whether you are a beginner or a pro in this business, you need a set of solid hex keys.
This set will save you time and relieve you of stress and nerves. You don't have to puzzle over how to build a rifle since you have all the necessary tools. The most popular set of hex wrenches is the Wheeler 30-Piece P-Handle Driver Set! It is something incredible. This product is rightfully one of the best since all hex keys work properly! Moreover, it will not be difficult to find such a set.
You can buy this set of hex wrenches in the following online stores:
Amazon
Sportsmans Warehouse
Optics Planet
Wheeler Tools
You need to sign up on the official website, filter (or sort) the assortment by category, and add products in the cart to order tools. As a rule, all orders are formed and sent quickly. In case of difficulties, you can contact customer service and ask your question.
Although the Wheeler set may be a bit more expensive than other sets, you get both types of hex wrench heads. Also, you can buy a good set of Fix It Sticks in the store. This set is expensive but convenient and contains all the items needed to build a rifle. The price is about $300!
7) Roll Pin Holders
When assembling the AR15, you will need roll pin holders (or starter punches). What is it? It is a specially designed tool that allows you to put your roll pins into the punch. It makes assembling the rifle much easier, as you won't need to hold the roll pin with your fingers. As a rule, the choice of many gun fans falls on a set of Brownell's – Roll Pin Holders. The price is about $12.
8) Armorers Wrench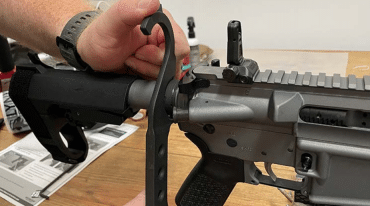 You don't have to buy an armorer's wrench if you have an alternative tool for assembling a rifle. You will need an armorer's wrench for attaching a castle nut to your bumper tube. The most suitable option is the Brownells AR-15 Armorers Wrench or set of Armorers Wrench and receiver rod.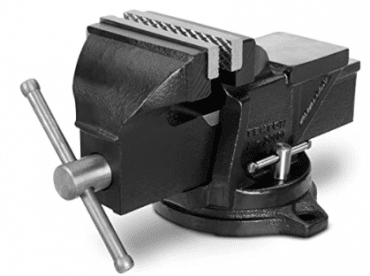 If you want your rifle to be a reliable weapon, you need to buy a vise for assembly. Most importantly, buy a vise that has a jaw size of at least 4 inches. The best model is the TEKTON 4-Inch Swivel Bench Vise.
10) Puncher
Any customer needs to buy a good set of punchers in the store. In this regard, you should not be cheap since the result of the AR15 assembly depends on the quality of your tools.
Buy a high-quality set of punchers so that the service life of your rifle is longer than it should be. Unfortunately, cheap punchers will only play a cruel joke: these tools don't stand up to the wear and tear. You will get tired of creating a rifle and, most likely, will give up this business. According to reviews, a great option is a Brownells set. However, this set is not the cheapest (about $60).
Final Words
Thus, it is quite possible to assemble the AR15 rifle yourself. You will only need to buy the necessary tools and follow the assembly recommendations. Undoubtedly, these tools are not requirements, but they will save you time and nerves!
If you want to assemble an AR15 Pistol, check out the step-by-step guide to carrying an AR15 pistol. If you want to buy the best set of tools for building a rifle, pay attention to the Wheeler AR Armorer's Ultra Kit. It's perfect for assembly!
Frequently Asked Questions – FAQ
How to choose the best AR-15 tools?
If you want to assemble an AR15 rifle quickly, you need the highest quality tools from the best manufacturers. The stores offer a wide range of such products, so pay attention to the quality and specifications. Go to the online store's website and filter the categories. Check your products in the cart. Also, pay attention to the price and remember that being expensive does not mean high quality.
Where to buy AR-15 tools?
You can buy tools for assembling a rifle at any gun store. you can do it in two ways:
Find a local store and buy the product directly
Order the necessary tools in the online store
In any case, check the quality of the product and read its description. Today, the most popular online stores where you can find AR15 assembly tools are Amazon, Optics Planet, and Wheeler Tools.
Why do I need AR-15 tools for survival?
Security is a top priority for anyone. If you want to survive during emergencies or war, the AR15 rifle will help you escape. Secondly, these tools can be useful to you for other things: building a retreat shelter or a house, repairing a car or other equipment. These tools play a crucial role in survival.
How much do the best AR-15 tools cost?
As a rule, the highest quality and reliable tools are expensive. The price can vary from $20 to $500, depending on the product category. If you want your rifle to last you a long time, buy high-quality tools. It is better to buy a quality product at a high price once than to overpay several times.